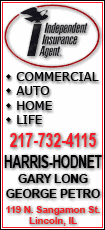 The maker of Barbie and Hot Wheels said quarterly profit fell to $176.4 million, or 49 cents per share, from $328.5 million, or 89 cents per share, a year earlier.
Revenue fell 11 percent to $1.94 billion from $2.19 billion, including a 6 percent decline in the U.S. and a 20 percent drop internationally. The impact from currency exchange rates lowered sales by 5 percentage points.
Analysts polled by Thomson Reuters, on average, predicted a profit of 72 cents per share on revenue of $2.2 billion.
Barbie sales fell 21 percent and Hot Wheels sales fell 22 percent.
"Our business wasn't immune from the deteriorating economic environment of 2008," said Robert A. Eckert, chairman and chief executive, in a statement.
He said the El Segundo, Calif.-based company's focus in 2009 will be "cost and spending reductions."
For the year, profit fell 37 percent to $379.6 million, or $1.05 per share, from $600 million, or $1.54 per share, a year earlier. Revenue edged down less than 1 percent to $5.92 billion from $5.97 billion.