The report gave no details of possible new steps. The government is rolling out a 4 trillion yuan ($586 billion) package unveiled in November in hopes of shielding China from the global slowdown through heavy spending on public works projects.
Wen said last month there were signs the stimulus was having an effect. But the latest data suggest China faces more pain, including a government report Monday that some 20 million workers have lost their jobs due to the global crisis.
Also Monday, brokerage CLSA said its purchasing managers index -- based on a survey of some 400 companies -- showed manufacturing shrank in January for a sixth month. The PMI stood at 42.2 on a 100-point index where numbers below 50 show activity contracting. That was up from December's 41.2 but the third-worst month on record.
"The fact that the PMI has bottomed is encouraging but should not be taken as evidence of recovery," CLSA economist Eric Fishwick in a statement. "Without an early move in the PMI back above 50 a further fall in China's headline growth indicators looks inevitable for the current quarter."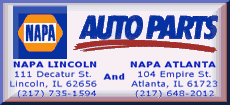 Economic growth fell in the fourth quarter to 6.8 percent compared with a year earlier, down from 9 percent the previous quarter, according to the government.
The economy got a boost from spending on shopping and travel during last week's Lunar New Year festivities, the country's biggest family holiday and a period when retailers, airlines and others make a big share of annual sales.
Retail spending during the weeklong holiday rose 13.8 percent compared with the same period last year, the Commerce Ministry reported. That was down from December's 17.4 percent monthly expansion in sales. And holiday sales in 2008 were dampened by severe winter storms, setting a low base for this year's growth.
Consumer spending should weaken further in coming months, said Xu Xiaofang, an analyst for Guotai Junan Securites in Beijing.
"No matter what, people spend a lot on the Lunar New Year. They would rather be frugal after the festival instead," Xu said.
The plunge in global consumer demand has battered Chinese exporters, causing a wave of factory closures and layoffs.
An estimated 20 million people, or 15 percent of China's 130 million migrant workers, have lost their jobs, said Chen Xiwen, director of the Central Rural Work Leading Group, at a news conference.