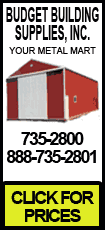 A euro3.91 billion ($5.1 billion) fourth quarter write-down gave the French-American technology giant its eighth consecutive quarterly loss since Alcatel SA's purchase of Lucent Technologies Inc. for $11.4 billion in 2006.
It had made a euro40 million loss in the previous quarter.
In a statement Wednesday, Alcatel-Lucent blamed the charge on a "drastic deterioration of the global economic outlook" during the quarter and plans for a "shift to a more focused portfolio."
The charge, which Chief Financial Officer Paul Tufano said mainly covered goodwill on "legacy products" in older technologies the company has acquired, left Alcatel-Lucent with an annual loss of euro5.22 billion.
Analysts had expected the company to finally return to profit after years of successive restructuring potentially paid off.
Instead, the company reiterated a target of merely breaking even at the operating level this year, with no return to profitability in sight.
"Yes it's a big number," Chief Executive Ben Verwaayen said of Alcatel-Lucent's largest-ever quarterly write-down. "But the impairment charge reflects the market."
Alcatel-Lucent shares lost 43 percent during the fourth quarter and are down another 4 percent so far this year. Telecom equipment makers are being hammered as telecommunications carriers and cable companies sharply cut back on capital spending.