Illinois will celebrate Lincoln's 200th birthday this week, but the buildup to the big event has been overshadowed by even bigger events -- the election of another president from Illinois and the removal of the state's disgraced governor.


Budget problems mean Illinois had to pinch pennies and even close some historic sites connected to the 16th president. To top it all off, a key cheerleader for the bicentennial, the head of the Lincoln presidential library, was fired over a shoplifting arrest.


Still, a visit to Springfield from President Barack Obama will help put the spotlight back on Lincoln. And officials hope his Feb. 12 birthday will be the start of a yearlong celebration, rather than a quickly forgotten one-day event.


"We're trying to do things that will keep this alive," said Tim Farley, executive director of the Springfield Convention and Visitors Bureau. "The birthday party is the kickoff of the bicentennial. It is not the beginning and end of it."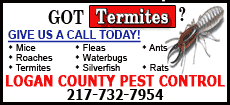 The weeklong party is packed with events, from the cerebral to the silly.

Scholars will debate fine points of Lincoln lore and hawk their latest books. Actors will stage the play Lincoln was watching when he was assassinated. A motorcycle buff will display the "Circuit Rider," a Harley-Davidson customized in Lincoln's honor (including replica shackles "representing the issue of slavery").

Organizers are even going for a new world record by having students across Illinois -- and the world, for that matter -- simultaneously recite the Gettysburg Address. Schools in Japan and Germany say they'll take part in the effort to reach the magic number of 223,364 people simultaneously reading aloud.

Lincoln fans around the country have also been invited to send birthday cards to Abe. Bicentennial organizers have gotten between 2,000 and 3,000 so far and are displaying them around the capital city.

Some are simple Hallmark-style cards that were sent to the president who died 143 years ago. Others are scrawled drawings and notes from children ("I love snowmen. Do you?"), or heartfelt letters from adults. A few are humorous, including a top 10 list of other Lincoln nicknames. No. 8: "Town Car."

The process of celebrating Lincoln's bicentennial has not gone smoothly.

Last year, former Gov. Rod Blagojevich shut several Lincoln historic sites to save money. The farm where Lincoln first lived after moving to Illinois has been closed, and so has the former state capitol in Vandalia, where Lincoln first served as a legislator. His law office in Springfield is open only one day a week.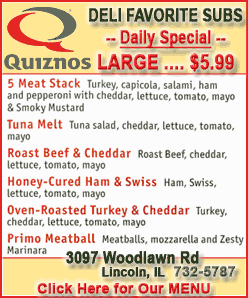 Blagojevich also cut money for the bicentennial itself. While $8.7 million was originally approved for planning over the past two years, Blagojevich cut that to just $3 million.

Without the money problems, Illinois "might have done things a little bigger and grander," said the state's bicentennial coordinator, Kay Smith. But the flood of birthday cards and the sold-out events this week show the bicentennial is still generating tremendous interest, she said.

And Obama's speech Thursday night at a Lincoln banquet can only intensify that interest. "That just makes it all the more special," Smith said.

The celebration gets good reviews from Daniel Weinberg, a Lincoln expert and owner of Chicago's Abraham Lincoln Book Shop.

"They have a gazillion things going on for the week," Weinberg said, pointing particularly to musical events that include a performance by a noted string trio and a concert of spirituals.

He also praised the idea of having children recite the Gettysburg Address. They won't understand all of it, Weinberg said, but they should be exposed early to ideas that helped change America amid the Civil War.

"It's important for all of us to remember what Lincoln produced for us -- a new definition of democracy and inclusion," Weinberg said.
___

On the Net: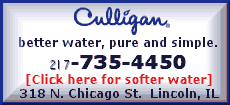 Illinois Bicentennial Commission:
www.lincoln200.net/

Lincoln Presidential Library and Museum:
www.presidentlincoln.org/

Springfield Convention and Visitors Bureau:
www.visit-springfieldillinois.com/
[Associated Press; By CHRISTOPHER WILLS]
Copyright 2009 The Associated Press. All rights reserved. This material may not be published, broadcast, rewritten or redistributed.