State treasurer offers agriculture scholarships
High school seniors can apply until May 14

Send a link to a friend
[February 12, 2009] SPRINGFIELD -- State Treasurer Alexi Giannoulias wants Illinois high school seniors who plan to study agriculture-related majors in college to apply for his Excellence in Agriculture scholarships.
Giannoulias will award 10 $2,500 scholarships to deserving students who plan on attending an Illinois-based college or university in the fall.

"This scholarship program brings out the best and the brightest for the future of agriculture in Illinois," Giannoulias said. "The treasurer's office is always thrilled to award these scholarships to help students achieve their goals and promote Illinois' agricultural industry, especially in these tough economic times."

High school seniors who are Illinois residents can apply for these scholarships. Eligible students must have a minimum 2.75 grade-point average during the 2008-09 school year, be accepted at an accredited higher education institution in Illinois by May 15, and plan to pursue a career in agriculture or an agriculture-related field.

Students must also submit a completed application, which is available from www.treasurer.il.gov, or call 217-557-6436. Applications must be postmarked on or before May 14.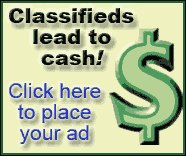 Kaitlin Weitekamp of Raymond won one of the scholarships last year, which enabled her to pursue her agriculture business degree at the University of Illinois Urbana-Champaign.
"I am the youngest of seven, and my family is not made of money," Weitekamp said. "Sometimes it is difficult to get financial assistance for college, so offering something to those who have applied themselves to promoting agriculture is wonderful."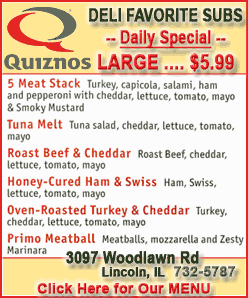 Applicants must include the following information with their application:
A typed essay (minimum 250 words) identifying the reason(s) you want to pursue a career in agriculture or an agriculture-related field

An official high school transcript

Two letters of reference, including one from a non-school source

A list of extracurricular activities

A statement of goals and future plans

A scholarship selection committee will select the winners. The treasurer's office will announce the winners by June 1.
These scholarships are funded through the Bright Start College Savings Program, which is run by the treasurer's office. Bright Start is Illinois' 529 college savings plan and an easy, tax-free way to invest for college.
[Text from file received from the Illinois State Treasurer's Office]