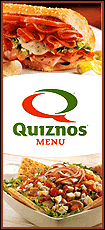 In just a few days residents of the city of Lincoln will have elected a new mayor. There is also the possibility that when the new fiscal year begins on May 1, we could have all new aldermen, but most likely there will be a mix of new and incumbent aldermen chosen to serve on our council.

Before the results are tabulated and winners are known, we would like to take a moment to congratulate all who have given of their time to give voters an opportunity to find out what they are all about and what they would like to accomplish if elected or re-elected.

More than that, we would like to thank every one of them for the way they have conducted themselves and their campaigns during these past few months. We live in a day and age when half-truths enter the political arena as cold as a winter wind. We saw none of that from our local candidates.

In a time when personal attacks against an opponent are as common as sun in August, we saw our candidates talk about what they are for and what is important to them without a single negative reference to their opponents.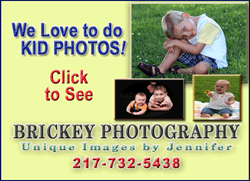 In an era where making disparaging remarks about an opponent is acceptable, we listened and read as candidates told us what to hope for in themselves and not what to fear in others.
If nothing else, this election in our community is something we should revel in and all be proud of. We witnessed a group of our friends and neighbors decide to run as candidates to represent all of us in the task of running our city in most trying times. They did so with a dignity and honesty that makes them all winners regardless of the vote count on Tuesday night. The way all the candidates conducted themselves should be lauded. It is the way an election process should be run, the way it was originally intended when our country was founded.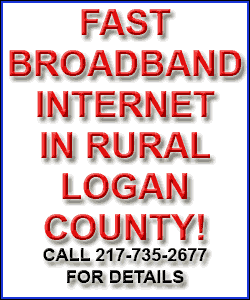 It is with grateful and sincere thanks that we wish to congratulate every candidate whose name will be on Tuesday's ballot.
To the candidates: You have done your jobs most admirably. We hope the voters do theirs by voting.
It is their job now. And then it comes back to you who win.
The best to each of you on Tuesday, Feb. 24.
[LDN]
Click here to respond to the editor about this article.
___
Contested positions for the city of Lincoln:
Mayor
Michael S. Thornton

Patrick O'Neill

Keith Snyder
Ward 2 alderman
David Wilmert

Verl A. Prather
Ward 3 alderman
William "Bill" Haak

David R. Armbrust

Ken Allen
Ward 4 alderman
Wanda Lee Rohlfs

Nathan Turner