HFS, DHS, DCFS offer child mental health services

Send a link to a friend
[February 27, 2009] CHICAGO -- In light of three recent suicides in Illinois of children under age 12, Gov. Pat Quinn is reminding parents that there is help for children experiencing mental health crises. The Screening, Assessment and Support Services program provides intensive mental health services for children and youth who may need hospitalization for mental health care. The program is administered jointly by the departments of Healthcare and Family Services, Human Services -- Division of Mental Health, and Children and Family Services.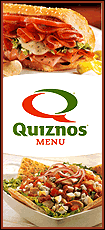 "Children today are facing more pressures at a younger age than ever before, and it is important that parents know about the many resources and programs available to help children who suffer from mental illnesses," said HFS Director Barry S. Maram. "If your child is depressed or experiencing symptoms of mental illness, please contact the CARES hot line and get them help because no parent should ever have to suffer the pain of losing a child."
If a child poses a risk to themselves or to others, or is having a mental health crisis, parents or guardians should call Crisis and Referral Entry Services, or CARES, immediately at 1-800-345-9049. They will be asked questions about the child's behavior, and if appropriate, a crisis worker from the Screening, Assessment and Support Services program will be sent to visit the child and perform a face-to-face crisis screening and assessment, or they will assist the parents or guardians by identifying other mental health and social services in their area.
If a child or youth is referred to a crisis worker with the program, a service provider will work with the families for up to 90 days. If hospitalization is necessary, the program will assist the family in selecting an appropriate hospital and work with the hospital team to care for the child. They will also help with planning for the child's return home, which includes services a child might need once he or she goes home. If hospitalization is not necessary, the program will provide mental health services and support that will enable a child to remain at home.
"The sadness that we share with the families of these young children becomes all the more tragic and significant when we realize, as we do, that effective treatment for depression and other mental illnesses is available if people in need access care," said Lorrie Rickman Jones, Ph.D., director of the Illinois Department of Human Services Division of Mental Health.
"When a child struggles with mental health, it impacts the entire family," said DCFS Director Erwin McEwen. "We urge parents to listen to the needs of all family members and reach out for help to strengthen and support their families."
As the state mental health authority, the Division of Mental Health pays for and ensures access to qualified mental health treatment through a statewide network of contract community providers. People can call 1-866-359-7953 or visit http://www.illinoismentalhealthcollaborative.com/.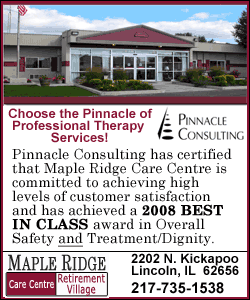 Other resources available to support children's mental health:
The Warm Line: By calling a toll-free line at the Division of Mental Health, individuals or families of those facing mental health challenges can talk to a trained specialist in peer and family support who can provide immediate support. The number is 1-866-359-7953.
On the Web: By visiting www.mentalhealthillinois.org, families can find resources that will help them recognize signs of mental illness in loved ones so that they can take the next steps to getting that person help.
Illinois DocAssist: Launched last year, DocAssist addresses the shortage of child psychiatrists by providing family physicians, pediatricians and other medical practitioners with free mental health consultations. By calling 1-866-986-2778 or visiting www.psych.uic.edu/docassist, health care providers can access the latest psychiatric or substance-abuse information and resources to best meet the needs of their patients who are age 21 or younger.
To get immediate mental health assistance for children in crisis, parents or guardians should call the CARES line immediately at 1-800-345-9049. For additional resources and information about mental illness, visit www.mentalhealthillinois.org.
[Text from Illinois Department of Public Health file received from the Illinois Office of Communication and Information]