LDN has something special planned for you
Coming Monday: 'Grab Your Fork!'

Send a link to a friend
[February 27, 2009] Americans love their weekends! We're hardworking people, and we look forward to a little time off before starting a new week.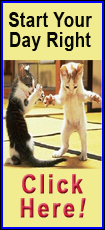 Americans also love food. We love recipes. We love food traditions. We love talking about food and recipes. We love feeding our families and friends, and of course the best part of any food preparation is the end product, eating the results.

Lincoln Daily News is pleased to announce that we are putting these two great loves together with the start of our own food section, called "Grab Your Fork." It will feature recipes, talk about food preparation and provide other related information.

New recipes will be added to Grab Your Fork every Saturday.

We're so excited about this that we've decided to jump-start this feature beginning Monday and add favorite recipes to it every day in its first week, so that by the following weekend you'll have plenty of selections from which you can choose.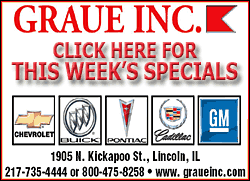 Everything in our Grab Your Fork section will be archived. So, Grab Your Fork acts like your cookbook or recipe file, only online recipes will be quicker to find. You'll have no messy clip-outs to store or lose, as this recipe/food section will be in LDN every day of the year.
Another benefit to online recipes is that it is often long after you first see a recipe that you decide you would like to make it. All those recipes will be here and ready when you are ready.
It is also with pleasure that we introduce the latest addition to the LDN team, Deb Rohrer. Deb will be our food editor. She will be sharing and explaining many recipes from her personal files. Her passion for cooking promises to make Grab Your Fork a fun and informative place to visit frequently.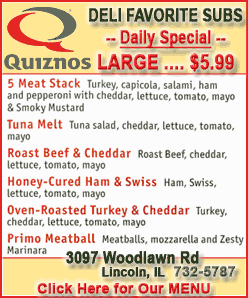 Deb will also be inviting you to share recipes you've created with all our readers and anyone else in the world who may stop in by way of an Internet search.
Also, this will be the place where from time to time we will review local restaurants. We'll tip you off on the hottest eats and deals around, so you won't miss out on area specialties.
As our archives grow, hundreds of recipes will be available. We are confident that this combination of technology and great recipes will change your meal planning and put some excitement back in your cooking
So get ready for Monday, when another new and special expansion of LDN unfolds for you in your kitchen. Great food ideas and information are about to become just a click away.
Oh, and grab your fork!
[LDN]