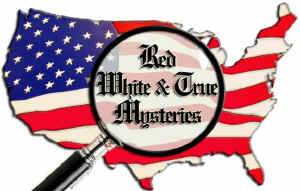 "The little-known secrets behind the men & women who shaped America"
Was real-life doctor's resemblance to fictional doctor just a coincidence?
By Paul Niemann

Send a link to a friend
[January 08, 2009] Dr. Joseph Nash McDowell was an interesting man. Born in Lexington, Ky., on April 1, 1805, he conducted medical research that might make you think he was a quack.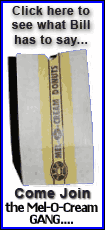 For example, he hung a deceased body in a cave that he owned. This doesn't necessarily mean that McDowell was a quack, though, as he was performing experiments on the body in his efforts to preserve it. The body, which hung in an alcohol-filled vat above the cave floor, was that of his deceased 14-year-old daughter.

Some of the people who knew McDowell thought he was "insane" and "mad." Maybe the fact that he was born on April Fools' Day had something to do with this? Nevertheless, he was known as a fine doctor.

McDowell left Kentucky and moved in 1840 to St. Louis, where he founded the first medical school in the state. He was a Southern sympathizer during the Civil War, as he was in favor of both slavery and secession from the Union. He bought 1,400 muskets and three cannons in the 1850s and set them up to protect his medical school building.

McDowell may have created the act of "body snatching," as dissecting corpses was illegal in those days. He and his medical students resorted to grave robbing as a way of obtaining those bodies, all in the name of medical research. His history of grave robbing might have been one of the reasons why people thought he was a little crazy. Another reason might have been the fact that he kept a bear for a pet; the bear was once used to scare away an angry mob of protesters.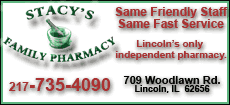 In one instance, McDowell was accused of murdering a woman in order to use her corpse for dissection purposes. When yet another angry mob began to assault his building, he scared the crowd away by loading a cannon and aiming it at them.
Meanwhile, the experiments that he performed on his deceased daughter took place in a cave in Hannibal, Mo., and no story about Hannibal would be complete without mentioning its two favorite sons, the fictional Sherman T. Potter of "M*A*S*H" fame and the real-life Mark Twain. Since this is a nonfiction column, we'll approach this story from the Mark Twain angle. Besides, truth is much more interesting than fiction.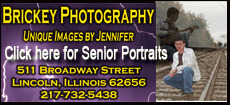 The cave that the doctor owned just south of Hannibal was known as McDowell's Cave. It was first discovered around 1820 by a man named Jack Sims when his dog chased an animal into a small opening in the cave. Known originally as Sims Cave, it has also served as a hideout for Jesse James as well as allowing slaves traveling along the Underground Railroad to hide there during the Civil War.
In Mark Twain's book "The Adventures of Tom Sawyer," there was a fictional character named Dr. Robinson. The fictional doctor tried to rob a grave, along with Injun Joe and Miff Potter, probably to sell the cadaver to a medical school. He visited the same cave just south of Hannibal that Dr. McDowell owned, which was known in Mark Twain's book as "McDougall's Cave." This sounds very similar to "McDowell's Cave."
Was the real-life doctor's resemblance to the fictional doctor just a coincidence? Or was the fictional Dr. Robinson based on the real life of Dr. McDowell?
I'll let you be the judge.
While there's no proof that Twain's fictional Dr. Robinson was based on the life of the real-life Dr. McDowell, there's no denying the similarities between the lives of the real-life doctor and the fictional one.
McDowell's medical school was later seized at the beginning of the Civil War, and he then moved to Memphis. He returned to St. Louis after the Civil War and continued to practice medicine there until his death in 1868. His medical school eventually became Washington University's medical school in St. Louis.
[By PAUL NIEMANN]
Paul Niemann's column is syndicated to more than 70 newspapers. He is the author of the "Invention Mysteries" series of books. He can be reached at niemann7@aol.com.
Copyright Paul Niemann 2009
(Other columns)