While quietly observed and documented, perhaps one of the most significant cases of damage in the aftermath was to an old monument outside the Logan County Courthouse. The aged Civil War soldier, a fairly high sculpture rising to a height of 25 feet, was toppled over.

The statue that has watched over our square since 1869 was seldom paid much attention to anymore by locals or tourists, but it held compound meanings of great depth to this place on earth. The soldier represented the greatest battle between our countrymen, a battle where unity between the states was at stake. It was the great fight that had freedom for all at its center. This struggle that was won only in part was the center of the presidency of Abraham Lincoln, our city's most beloved and esteemed namesake.

The statue stood mere feet from where Lincoln gave his famous 1858 rally speech while seeking the Senate seat that he did not win -- a campaign that a couple of years later launched him into the presidency, and the country into the Civil War.

Isn't it ironic that this monument to the primary cause of Abraham Lincoln has fallen, in the first city named for him, just weeks before his 200th birthday, just as he is being remembered and honored in state, national and worldwide celebrations?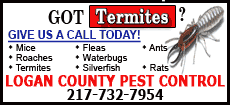 The marble column on which the soldier stood had grown soft from over a century's exposure to the elements and long ago had lost its definition. His face, as well as most of his uniform, had turned into something that only faintly resembled a figure.
Not only did this icon hold national significance, but just as importantly, research reveals that a much better appreciation was owed to this memorial on behalf of our local heritage. It seems that when the Civil War was over, it was the townsfolk who decided to build a monument to the 350-plus local men who had died in that great fight. In a county counting 25,000 in its populace, that number of missing men must have been felt by almost everyone in the community.
The movers and shakers of the time convinced the city, county and individuals to come up with substantial dollars needed to build the memorial. The price tag of $6,000 was a great deal at the time, considering that several of the historic mansions built during the same era didn't approach the $5,000 mark.
How dear to their hearts that monument must have been, as it may have taken the equivalent of $400,000 to build today.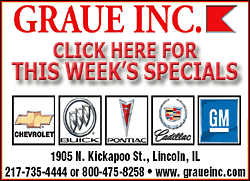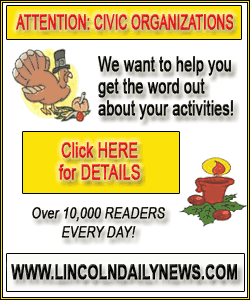 Reports state that thousands of individuals came to the unveiling that took place 140 years ago. It was considered one of the most important structures anywhere in the 15-year-old city of Lincoln.
In 1906, the statue was cleaned and moved on the square to the resting place it has now had for over a century -- a century when too many of us, past and present, ignored the need to get it back to a restorable condition, before a time when Mother Nature could huff and puff and push it over, turning the old soldier into a pile of chalky rubble.
Now we are not criticizing anyone who lived in this town before us, any more so than we are criticizing ourselves for noticing, yet ignoring one of our oldest, most significant monuments as it headed toward destruction.
What we are saying is that at times all of us need to look at what our ancestors have left to us and understand what it is that the monuments represent. Something that was of great value and importance to those who lived more than a century before us has been largely ignored by all of us. And that is the shame in all of this.
To have a statue almost as old as the town itself and allow it to deteriorate to the point that it was waiting to topple tells us that we have not been proper caretakers of our heritage. Imagine, if such a demise happened shortly after the old soldier was unveiled, there likely would have been a cry throughout the community to restore the memorial.
Now, 140 years later, there are only a few quiet comments without a single call to bring back a moment in our time that was of singularly high importance in 1869.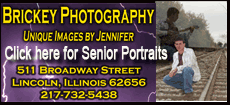 We need to remember who we were and where we have come from.
We need to remember who helped us become what we are.
We need to restore the old soldier and with him our heritage.
Thousands of our ancestors thought the statue was important. That should make it important to us.
We need to repair and replace an icon of our county and of our community. Otherwise, in time, what we hold near and dear to us will be met with a similar uncaring fate.
[LDN staff]