When I was a kid, the rules were much more stringent. For example, we weren't allowed to slurp our soup. You could crumble crackers into it, or eat your alphabet soup one letter at a time, but no slurping.

We were told not to talk with our mouth full. But if you accidentally laughed while drinking your milk, no one was punished for milk cascading from their nose. Sometimes you just couldn't help it. Especially when my father, the one who laid down the rules, asked my mother a patently explosive question like: "Are you trying to boil the pee out of those hot dogs?"

Now that I am the parent, I find it difficult to come up with a full set of eating rules that would cover every misdemeanor that my kids could dream up. I mean, there are some things that are so obvious they didn't need to be mentioned, I thought. For example: Lizards are not allowed on the dinner table. But there are others that needed to be mentioned, but I didn't want to give anybody any ideas. Like: Don't put macaroni in your ears. So we stick with the Golden Eating Rule and make up stuff as we go.
This is not a problem with my older boys. They take all they want, eat it and then use a variety of intimidation tools to coax a roll off someone else's plate. That day the rule might be "No extortion at the dinner table."
The three kids who are 12 and under have their own set of rules, but those don't always coincide with the Golden Eating Rule.
The 12-year-old is on a self-imposed diet of peanut butter sandwiches and Doritos … unless, of course, we go out. Then the rule is chicken tenders and fries exclusively … unless we're at McDonald's. Then it's two hamburgers and fries. Notice I didn't mention any vegetables or fruit.
On the other hand, my daughter, who is 10 years old, likes to eat fruit and vegetables, but only if she gets to tear them up into tiny little pieces first. Her rule is something like: "It's not worthy of being my food unless it's a quarter-inch in diameter or less." Plus, it's a really good day for my daughter when she gets to dip her meticulously butchered bread into something sloppy.
According to her, she can "eat really wild or really dainty." But either way she ends up with sauce on her face.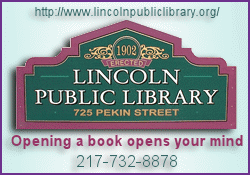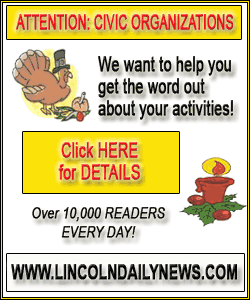 My 7-year-old tries to follow the Golden Eating Rule. He knows he's supposed to "eat all he takes," but he doesn't like anything, so his solution is to take one noodle and a carrot stick and ask for cookies when the dishes are done. No matter how many times his plan fails, he perseveres because, well, he doesn't have another viable plan.
At least he tries to follow the Golden Eating Rule. He thinks eating rules are a good idea. In fact, he taped three pieces of paper together and wrote down a few more rules:
1. No fiting (that's "fighting" in 7-year-old).
2. No hitting.
3. No pussing (pushing).
These three are not common at the dinner table because Mom and Dad are too close. They will be able to see who started it.
4. The food you tak is the fud you eat.
This one, ignoring the inconsistent spelling errors, is his interpretation of the Golden Eating Rule, and No. 5 is a variation.
5. The fud you tuch is the food you eat.
I have to admit, adding that one little "touch" was probably a good idea.
6. Clene the mess you mak.
This rule, like the silent "e" rule, doesn't seem to apply to him.
7. You need whipt creme for pie.
An amendment was made to this one at the bottom. It reads: "espeshaly apple."
The last rule, with room for more rules, is this one:
8. Folo the rulz!
[By LAURA SNYDER]
You can reach the writer at lsnyder@lauraonlife.com Or visit www.lauraonlife.com for more columns and info about her books.