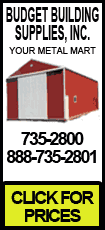 Wheat for March delivery climbed 17 cents to $6.295 a bushel, while March corn added 4 cents to $4.1075 a bushel. March oats rose 7 cents to $2.30 a bushel, and March soybeans soared 46.5 cents to $10.36 a bushel.
Beef and pork futures traded mixed on the Chicago Mercantile Exchange.
February live cattle dipped 0.05 cent to 83.10 cents a pound, while March feeder cattle rose 0.42 cent to 92.67 cents a pound. February lean hogs edged up 0.03 cent to 62.45 cents a pound, and February pork bellies lost 1.08 cents to 83.57 cents a pound.