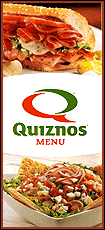 "I get the public health standpoint," she said. "I am still questioning (vaccines') safety."
Nationally, there is a budding movement of parents who are getting exemptions from laws requiring children to get vaccinated before attending school. The exemptions are one explanation the Centers for Disease Control and Prevention gives for a spike in measles cases. The government recommends as many as 10 vaccines before a child is 6, plus boosters along the way.
Dr. Ben Schwartz, an adviser to the National Vaccine Program, said the meeting in Ashland is one of three where the government is paying average citizens to give their views to inform officials charting the direction of vaccine research for the next five years. A similar meeting was held in Birmingham, Ala., and another is set for Indianapolis, both sites with more mainstream views about vaccines.
But Ashland stands apart from the mainstream.
The town of 20,000 on the flanks of the Siskiyou Mountains in southwestern Oregon has always been different. In the early 20th century it was on the Chautauqua lecture circuit, and the sulfurous waters of Lithia Springs drew visitors looking for a cure for what ailed them.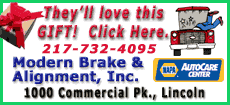 Today, it has one of the highest rates in the nation for vaccine exemptions -- 28 percent and rising in kindergartens, compared with about 4 percent statewide. One alternative school has 67 percent.
A liberal outpost in a conservative region, Ashland likes to go its own way. The city has its own water and electric utilities, and was a pioneer promoting solar energy, high-speed Internet, and dog parks. It has serious debates about whether to cut down trees to expand the library or whether to allow a woman to ride her bicycle naked in the Fourth of July parade.
For years, Dr. Jim Shames, a physician who prefers a down vest to a lab coat, has argued the benefits of vaccines with Harding, his next-door neighbor.
As Jackson County's chief medical officer, Shames would like every child immunized. Ashland always has some whooping cough around, which can be devastating to babies, but has seen no spike in measles. Still, Shames fears the community is vulnerable because so many international visitors come to the Oregon Shakespeare Festival and Southern Oregon University.
Shames has been working with nursing students from Oregon Health & Science University on a pamphlet that would promote immunization.
While doing interviews for that pamphlet, nursing student Shauna Gargus, who had her own two kids vaccinated, found many parents distrust mainstream medicine. They tend to believe their friends rather than medical research. Their biggest single fear is that the shot for measles, mumps and rubella could cause their children to become autistic, despite solid scientific studies that show no evidence of that.