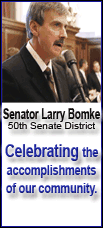 There was no immediate indication whether the brands were linked to a national salmonella outbreak.
King Nut Companies said in a statement issued Saturday that it has asked customers to stop distributing all peanut butter under its King Nut and Parnell's Pride brands with a lot code that begins with the numeral "8." The brands are distributed only through food service providers and are not sold directly to consumers.
Preliminary laboratory testing found salmonella bacteria in a 5-pound container of King Nut brand creamy peanut butter, the Minnesota Department of Health said Friday.
The Minnesota tests had not linked it to the type of salmonella in the outbreak that has sickened almost 400 people in 42 states, but the department said additional results are expected early next week.
"We are taking immediate and voluntary action because the health and safety of those who use our products is always our highest priority," King Nut's president, Martin Kanan, said in a release.
King Nut, based in Solon, Ohio, has canceled all orders with the manufacturer of its two peanut butter brands, Peanut Corporation of America, based in Lynchburg, Va.
Peanut Corporation said in a statement posted on its Web site that it is working with federal food and health officials to determine whether its products are connected to the national outbreak. PCA does not sell its products at grocery stores or directly to the public.
The Lynchburg company said the tainted container was found in the kitchen of a nursing facility, leaving it open to the possibility of cross-contamination from another source. The company did not say where the nursing facility was located or when the contaminated product was discovered.
Peanut Corporation's owner and president, Stewart Parnell, declined to comment further on Sunday until the Federal Drug Administration and the U.S. Center for Disease Control and Prevention complete their investigation.