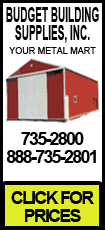 Nutritional yeast -- which has a cheesy flavor -- has the much-needed vitamin B-12. And flaxseed is good for linolenic acid.
Vegetarian children who eat eggs and dairy products will most likely get all the nutrition they need. But those who become vegan -- abstaining from dairy -- need to be more diligent, said Dr. David Ludwig of Children's Hospital Boston, a specialist in pediatric nutrition.
"It really requires much more attention to avoid nutrient deficiencies," Ludwig said.
Children can start on a vegetarian diet from birth, said Sarah Krieger, a spokeswoman for the American Dietetic Association who is a registered dietitian at All Children's Hospital in St. Petersburg, Fla.
Breast milk or an iron-fortified formula are necessary in the first six months, she said, adding that soy-based formula is an option.