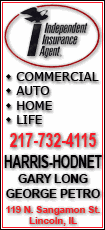 No permanent replacement has been named for Gerberding, who resigned as director of the Atlanta-based U.S. Centers for Disease Control and Prevention. But public health experts have been raising a number of names as they speculate about a possible successor.
Gerberding's departure was revealed in a Friday night e-mail to employees of the U.S. Department of Health and Human Services, the umbrella agency over CDC.
The e-mail said she will be replaced on an interim basis by a deputy as of Jan. 20, the day President-elect Barack Obama is inaugurated.
Although an HHS housecleaning has been expected with the new administration, Gerberding's fate had been somewhat unclear. The first woman to head the agency, Gerberding led the CDC through a post-Sept. 11 world of bioterrorist fears and was considered an effective communicator with legislators and the public. Colleagues said she quietly had held out hope she would be allowed to stay on.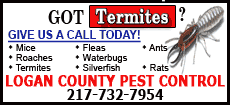 Speculation that she might remain was fueled by Obama's selection of Tom Daschle as HHS secretary. Daschle, the former Senate Democratic leader, is from South Dakota -- like Gerberding. But Friday's e-mail confirms she will indeed be leaving office, a CDC spokesman said.
"As part of the transition process, the administration requested resignation letters from a number of senior-level officials, including Dr. Julie Gerberding. This week, the administration accepted Dr. Gerberding's resignation, effective Jan. 20," CDC spokesman Glen Nowak said in a prepared statement.
Nowak said Gerberding was traveling in Africa on CDC business and unavailable for comment.
The CDC investigates disease outbreaks, researches the cause and prevalence of health problems, and promotes illness prevention efforts. In a 2007 Harris Poll of U.S. adults, the CDC was rated as the government agency that does the best job.
Gerberding is head of the CDC and its sister agency, the Agency for Toxic Substances and Disease Registry. The two have a budget of about $8.8 billion and more than 14,000 full-time, part-time and contract employees. Gerberding receives a total compensation of $202,200.
William Gimson, the CDC's chief operating officer, will step in as interim director as of Jan. 20.
Who will be appointed permanent successor is a matter of public speculation. In interviews with The Associated Press, several public health experts ventured names they saw as likely or sensible choices, including Dr. Thomas Frieden, commissioner of the New York City Department of Health and Mental Hygiene; Dr. Helene Gayle, a former CDC administrator who is now chief executive officer of CARE International; Dr. Margaret Hamburg, a former HHS official now with the Global Health and Security Initiative; and Dr. James Marks, a former CDC administrator now at the Robert Wood Johnson Foundation.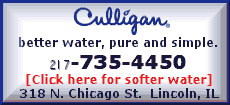 But Daschle has made no announcement. Two former CDC officials -- Dr. Jeffrey Koplan and Dr. Jose Cordero -- have been helping the Obama transition team, but both declined comment on who is under consideration.
Gerberding, 53, was named CDC director in July 2002. She was a relative newcomer to the agency; she had been an infectious diseases specialist at the University of California at San Francisco, and had joined the CDC in 1998 to head an agency patient safety initiative.