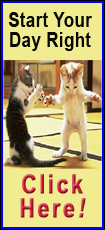 The nation's top business daily The Nikkei reported Tuesday that Sony was expected to rack up a 100 billion yen ($1.1 billion) operating loss this fiscal year ending March, its first since 1995.
Behind the dismal outlook are faltering sales of liquid crystal display TVs and other goods, especially in the key U.S. and European markets, The Nikkei said, adding that operating losses could balloon to as much as 200 billion yen ($2.2 billion).
Tokyo-based Sony Corp. declined comment.
The last -- and only -- time Sony racked up an operating loss, for the fiscal year ending March 1995, the red ink came from one-time losses in its movie division, marred by box office flops and lax cost controls, and its core electronics unit was booming.
Kazuharu Miura, analyst with Daiwa Institute of Research, expects Sony to tumble into a 110 billion yen ($1.2 billion) operating loss -- which reflects the company's core business operations -- for the fiscal year through March 31.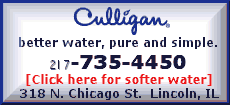 Past troubles in Sony's electronics business had been offset by gains in other divisions, such as financials and video games, he said, but both divisions are now beset by problems.
"In that sense, Sony is in an extremely tough situation this time," said Miura.
Drastic job cuts and reduction in research spending would be needed to wrest Sony out of its latest troubles, he said.
Other analysts echoed similar sentiments, noting the expected red ink from Sony's digital cameras and other products because of falls in both sales and prices.
Sony has already taken some dramatic steps. Last month, Sony said it would implement major cost-cutting to ride out the slump, including slashing 8,000 jobs, or about 4 percent of its work force, lowering spending and shutting plants.
Sony shares slid 8.9 percent to 2,000 yen ($22.40) on the Tokyo Stock Exchange Tuesday. The news helped drag down the Japanese stock market, where the Nikkei index tumbled 4.8 percent.
The U.S. financial crisis and accompanying consumer pullback right ahead of the critical year-end holiday shopping season have hit Sony and other exporters hard.
The strong yen hasn't helped. As the dollar has weakened to about 90 yen lately from 108 yen a year ago, that's cut into overseas income. Sony is particularly vulnerable to the strong yen because about 80 percent of its sales are overseas.
Until the U.S. financial crisis, Sony had been on a recovery track following a cost-cutting overhaul under Chief Executive Howard Stringer, a Welsh-born American, who became the first non-Japanese to head Sony in 2005.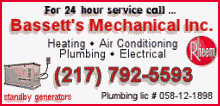 That restructuring phase included pulling the plug on Sony's robotics division, selling off assets, ending the Qualia line of fancy gadgets and withdrawing from plasma displays.
Stringer's appointment came after a series of faltering profit reports that culminated in the "Sony shock" of 2003, when the company's shares plunged.