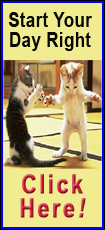 In Europe, the FTSE 100 index of leading British shares was down 91.51 points, or 2.1 percent, at 4,334.68, even though shares of the country's biggest supermarket chain Tesco PLC rose more than 3 percent after it revealed in-line sales growth during the crucial Christmas trading period and indicated it would recruit some 10,000 people this year.
Meanwhile Germany's DAX fell 98.21 points, or 2.1 percent, to 4,621.41. Metro AG shares were down around 1.5 percent after the German retailer reported lower-than-expected sales and profits.
France's CAC-40 was 66.80 points, or 2.1 percent, lower at 3,179.32, with BNP Paribas SA down more than 5 percent amid reports the bank will not buy all of troubled Fortis's insurance operations. PSA Peugeot Citroen, France's biggest carmaker, fell 4 percent after it reported a near 9 percent fall in 2008 sales.
The losses in Europe followed equivalent retreats in the U.S. and Asia.
"Earnings and economic disappointments are the main contributors to the rise in risk aversion both of which are likely to act as a persistent drag on markets over coming weeks," said Mitul Kotecha, an analyst at Calyon Credit Agricole.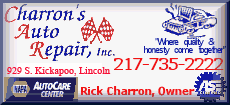 "The earnings season kicked off with disappointment from Alcoa after the company reported earnings that missed forecasts," he added.
Investors will have a raft of earnings to assess over the coming days and weeks as they assess whether the market is discounting the decline in profits correctly.
A key focus of attention in markets will be the passage of President-elect Barack Obama's fiscal package through Congress -- expected to amount to around $800 billion in tax cuts and increased government spending.
Stock markets around the world enjoyed a relatively strong rally at the start of 2009 but that came to an abrupt halt last week amid grim economic and corporate news from the U.S., most notably the rise in the unemployment rate to a 16-year high of 7.2 percent.
Earlier, most leading Asian markets retreated, with Japan's Nikkei 225 stock average tumbling 422.89 points, or 4.8 percent, to 8,413.91, as it caught up with Asia's losses on Monday after being closed for a holiday.