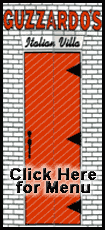 Gazprom began pumping gas into Ukraine shortly after 10 a.m. Moscow times (0700 GMT), but four hours later Gazprom's Deputy Chairman Alexander Medvedev said Ukraine's pipeline system had failed to carry it on to Europe.
"Ukraine didn't open any export pipelines," Medvedev said in a call-in with reporters. "They just shut down the entry of the pipeline in the direction of the Balkans. We don't have the physical opportunity to pump the gas to European customers."
Ukraine's state gas company Naftogaz declined comment.
Russia has accused Ukraine of stealing gas intended for Europe and only restarted supplies after a EU-led monitoring mission was deployed to gas metering and compressor stations across Ukrainian territory. The observer mission includes EU, Russian and Ukrainian officials and representatives of European energy companies.
EU spokesman Ferran Tarradellas Espuny said, "very limited" amounts of gas started flowing to Ukraine and only through one entry point from Russia to Ukraine.
He said EU monitors still do not have full and free access to dispatching centers in Kiev or Moscow to check the gas flow.
"The information that we have from our monitors in Russia is that little or no gas is currently flowing and we are not at this stage jumping to conclusions as to why this is the case," said another EU spokeswoman, Pia Ahrenkilde Hansen. "This situation is obviously very serious and needs to improve rapidly."
Medvedev accused Ukraine of barring observers from a central control room for its pipeline network and underground gas storage in violation of an EU-brokered monitoring deal.
Ukraine has fiercely denied the siphoning accusation, but Prime Minister Yulia Tymoshenko warned on Monday that Ukraine will have to use some gas from Russia as so-called "technical gas" to power compressors that push Europe-bound gas through its 23,000 miles (37,800 kilometers) of pipelines.
Gazprom has insisted it is Ukraine's duty to provide the gas. Gazprom spokesman Sergei Kupriyanov warned Tuesday that "the amount of Russian gas pumped into Ukraine's pipeline network must strictly correspond to the amount of gas flowing out of Ukraine."
Valentyn Zemlyansky, the spokesman for Ukraine's Naftogaz, said Ukraine will continue to use some of the Europe-bound gas as fuel for its pumping stations and denounced Gazprom's demands as an "attempt to put pressure on Ukraine."
"Where else will we take those volumes (of gas) from?" Zemlyansky said.
Russia's President Dmitry Medvedev already has ordered Gazprom to reduce supplies if it again sees Ukraine siphoning gas, and suspend it completely if it believes Ukraine continuously steals gas.