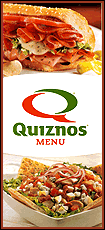 Tesla, which started in 2004, showcased its $109,000 all-electric two-seat Roadster sports car at the Detroit show, where CEO Elon Musk planned to outline his company's future Tuesday with an address before the Society of Automotive Analysts.
Fisker displayed the production version of its $87,900 Karma plug-in luxury sports sedan, a four-seater with solar panels and the ability to drive gas-free for 50 miles. Fisker, which expects the Karma to roll off the production line in October, also unveiled the Karma S, a convertible expected in 2011.
"We really don't have any competition, at least in the next two years," in the luxury plug-in segment, said Henrik Fisker, the company's founder. "Being able to do 50 miles on electric-only and then drive after as a normal car, as a normal hybrid, there's no other car that can do that."
All swagger aside, the startups have plenty of doubters. Many question whether the niche companies will be able to survive the contraction of the U.S. auto market and the recent difficulty obtaining credit that is key to financing future growth.
"No matter what (the car) does, no matter what's under the hood, you can't sell tens of thousands of an $84,000 car in the U.S. today," said Shai Agassi, founder and chief executive of Better Place, a Palo Alto, Calif., company developing electric vehicle networks. "The people who were in that buying market are not buying right now."
Tesla said in October that it would push back the production of its Model S all-electric sedan, expected to have a more reasonable $60,000 price tag, until mid-2011 to focus on its Roadster and a profitable powertrain unit. The company said it would reduce its work force but did not elaborate.
"It was already a tough road for them and things got even more difficult," said Brian Fan, director of research for CleanTech Group, a San Francisco-based investment firm.
Fisker raised more than $90 million in venture capital in 2008, the company said. Its investors include top venture capital firms such as California-based Kleiner Perkins Caufield & Byers, of which former Vice President Al Gore is a partner, and Palo Alto Investors.
Tesla has raised at least $165 million since 2006, according to estimates by analysts, and its top investors include Musk, former eBay Inc. President Jeffrey Skoll, and Google Inc.'s founders Larry Page and Sergey Brin. Tesla announced $40 million in financing in November to expand its powertrain venture and continue future development.
Both are seeking significant funding from the Energy Department's $25 billion loan program to develop advanced vehicles. The outgoing Bush administration has not yet announced any awards.
Mike Donoughe, Tesla's executive vice president for vehicle engineering and manufacturing, said 150 Roadsters have been delivered and the company expects to build at a pace of 30 per week by April. Tesla officials said Musk, a PayPal co-founder, has made significant personal investments in the company and wants it to succeed.
"The words he used with me a few weeks ago was, 'I'll sweat blood to make this successful,'" Donoughe said. "I think we all have that same approach from everywhere in the company."