The outbreak has sickened more than 400 people and Minnesota health officials announced Monday they had found a match between samples from a King Nut container and the strains of salmonella bacteria making people sick across the country. The Centers for Disease Control and Prevention said the outbreak may have contributed to three deaths.
Officials are concerned the peanut butter is still being used, and Heidi Kassenborg of the Minnesota Department of Agriculture urged all institutions to throw it away.
State health and agriculture officials said last week they had found salmonella bacteria in a 5-pound package of King Nut peanut butter at a nursing facility in Minnesota. Officials tested the bacteria over the weekend and found a genetic match with the bacterial strain that has led to 30 illnesses in Minnesota and others across the country.
"The commonality among all of our patients was that they ate peanut butter," said Doug Schultz, a spokesman with the Minnesota Department of Health. While the brand of peanut butter couldn't be confirmed in every case, the majority of patients consumed the same brand, he said Monday.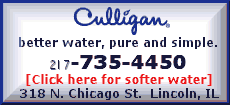 Minnesota officials were coordinating their investigation with the CDC, the U.S. Food and Drug Administration and other states.
King Nut Companies on Sunday asked its customers to stop using peanut butter under its King Nut and Parnell's Pride brands with a lot code that begins with the numeral "8."
However, company president and chief executive Martin Kanan argued that King Nut could not be the source of the nationwide salmonella outbreak because the company distributes only to Ohio, Minnesota, Michigan, North Dakota, Arizona, Idaho and New Hampshire. No other King Nut products have been voluntarily recalled.
The peanut butter King Nut distributed was manufactured by Peanut Corporation of America, a Virginia company. In an e-mail earlier Monday, President Stewart Parnell said the company was working with federal authorities.
The peanut butter was distributed to establishments such as care facilities, hospitals, schools, universities and restaurants. King Nut says it was not distributed for retail sale to consumers.
The CDC on Monday raised the number of confirmed cases to 410, from 399 as of Friday, and Mississippi became the 43rd state to report a case. All the illnesses began between Sept. 15 and Jan. 7, but most of the people became sick after Oct. 1.