Citi could soon shrink itself by one-third, according to a Wall Street Journal report Wednesday. The Journal says Citi is likely to announce plans next week to shed two consumer-finance units, the bank's private-label credit card business and cut back on trading it does on its own behalf.
And many people on Wall Street believe Citigroup could be headed for an even larger-scale dismantling if the federal government -- which now has a stake in Citi thanks to its recent bailout -- has its way.
"I think within 12 months, Citigroup no longer exists," said William Smith at Smith Asset Management, who owns Citigroup shares. He has been calling for a breakup of Citigroup for years, and believes the government will force that fate in piecemeal fashion over the coming year.
Citigroup was the quintessential financial supermarket, cobbled together over decades by Sandy Weill -- the former CEO who is both lauded for bringing Citigroup its biggest profits ever and criticized for creating an unsustainably massive, impossible-to-manage conglomerate.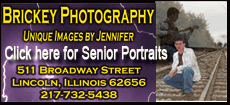 The idea behind the supermarket is that the average person can do all his saving, borrowing and investing with one company. Citigroup had it all, the retail and business banking operations, the investment banking business, the brokerage, even Travelers insurance. Whether that one company does it better than a number of specialized companies does, though, has been the big question facing shareholders since the deregulation of the banking industry in the 1990s. And Citi's announcement Tuesday further undermines the idea that one company can handle such diverse businesses at once.
To be sure, JPMorgan Chase & Co.'s model is essentially a supermarket, too, but it does not have as large an international presence as Citigroup has had. Bank of America Corp. has many disparate businesses, too -- including the recent government-brokered acquisition of Merrill Lynch, the world's largest brokerage -- but it maintains a strong focus on its U.S. operations. Perhaps more importantly, analysts argue that these banking giants were managed and integrated much better over the years than Citigroup was.
"The problem with Citi is the model, the execution, the management," Smith said. "How do you go a decade without integrating?"
Bank of America and JPMorgan Chase also took fewer risks than Citi took when it came to the now-failed investments in mortgage-backed securities, and so their losses were much less than the big financial supermarket suffered.
Weill, helped by the force of his personality, made the concept work during his years at the helm, although he presided over the spinoff and sale of the Travelers businesses starting in 2002. The company, whose stock price is now only about a tenth of what it was just two years ago, has struggled since Weill retired in 2006.
In late November, Pandit called the universal banking model "the right model," and that Citigroup's strategy is "to be the world's truly global universal bank." Days later, the government lent the embattled bank $45 billion -- more than other big banks have received -- and agreed to absorb the losses on a huge pool of mortgages and other assets.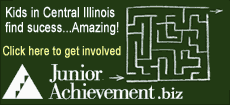 Citigroup and Morgan Stanley plan to combine Citi's brokerage, Smith Barney, with Morgan Stanley's wealth management business.
The deal was announced after the close of stock trading. Citigroup rose 30 cents, or 5.4 percent, to $5.90, while Morgan Stanley rose 7 cents to $18.86.
The capital from the Morgan Stanley deal, however, is likely not enough to make up for upcoming losses. And if the government decides it does not want to continue propping up banks like Citigroup, its dismantling could accelerate.