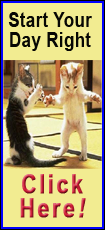 Projections of lower output by Saudi Arabia -- OPEC's main producer -- also lifted prices.
Light, sweet crude for February delivery was up $1.11 to $38.89 a barrel by midday in Europe in electronic trading on the New York Mercantile Exchange after trading as high as $39.45. The contract rose overnight 19 cents to settle at $37.78.
Bernanke said Tuesday that a $700 billion financial rescue program being discussed by Congress was needed to combat the worst financial crisis to hit the U.S. and the global economy since the 1930s.
He said the stimulus package "could provide a significant boost to economic activity," and that "more capital injections and guarantees may become necessary."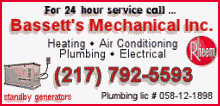 The comments helped boost oil prices Tuesday, with markets still enjoying some momentum Wednesday.
"You're seeing a reaction to Bernanke's comments and an illiquid market retrace toward $40," said Jonathan Kornafel, Asia director for market maker Hudson Capital Energy in Singapore.
Meanwhile, Saudi Oil Minister Ali Naimi said Tuesday that oil output for February would fall below its target of 8.05 million barrels a day, bringing market attention back to OPEC's strenuous attempts to keep crude prices from slumping further.
Continued tensions between Russia's Gazprom and the Ukraine's Naftogaz -- and the failure to restart oil flow to Europe -- also boosted crude.
Prices have fallen from as high as $50.47 last week on increased investor concern that a slowing global economy will hurt crude demand.
Investors will be watching for signs of slowing U.S. demand in the weekly oil inventories report to be released Wednesday by the U.S. Energy Department's Energy Information Administration.