Investors' concerns about the financial industry are heightened after Citigroup Inc. as expected announced Tuesday it would give control of its brokerage, Smith Barney, to Morgan Stanley, and receive about $2.7 billion in much-needed cash.
The market is worried that Citi is still suffering and may need to take further steps to streamline its business. Analysts speculate that Citigroup, which had prided itself for years on its one-stop shop business model, could be headed for a larger-scale dismantling by the federal government. Citigroup has already received $45 billion in government aid, much more than other major banks.
While other financial firms don't appear to be in as dire straights as Citigroup -- which is expected to post its fifth straight quarterly loss next week -- the industry's troubles are far from over.
Analysts are fearful that banks' credit problems, which up until now had been largely concentrated in mortgages, are spreading to other portfolios, like credit cards and auto loans, setting up 2009 to be another year of multibillion dollar losses.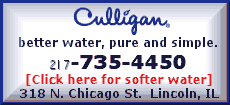 Wall Street will get its first taste of how the financial sector is faring on Thursday, when JPMorgan Chase & Co. reports earnings nearly a week ahead of schedule.
Investors are also awaiting a number of economic reports Wednesday. The Commerce Department will release its retail sales report for December at 8:30 a.m. Eastern time, followed by a report on business inventories at 10 a.m.
Analysts expect a record sixth straight month of declines in retail sales, and so far the outlook for this year remains gloomy at best.
The Federal Reserve's beige book, its assessment of the economy by region, is perhaps the most anticipated economic report this week. The report, which will be released later Wednesday, provides details about the strengths and weaknesses in each part of the country.
Dow Jones industrial average futures fell 66, or 0.78 percent, to 8,342. Standard & Poor's 500 index futures fell 9.30, or 1.07 percent, to 859.30, while Nasdaq 100 index futures dropped 13.50, or 1.12 percent, to 1,190.50.