"I see this as a company with enormous assets that frankly could use a little management," Bartz said on a conference call that was cut short so she could hustle off to her first meeting with her new subordinates at Yahoo.
The decision to lure Bartz, 60, from software maker Autodesk Inc. ended Yahoo's two-month search to replace Yang, who surrendered the CEO reins after potentially lucrative deals with rivals Microsoft Corp. and Google Inc. both collapsed.
A self-described "straight shooter," Bartz is known for a no-nonsense approach that enabled her to turn around Autodesk after she battled back from breast cancer. She is now being counted on to work her magic again at Yahoo, a prized Internet brand that has been losing its luster with Web surfers, investors and even its own employees for the past three years.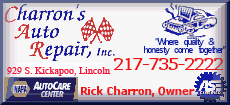 "I wouldn't have taken the job if I didn't believe there was a huge opportunity here," Bartz assured analysts.
After a tepid early reaction, investors seemed to warm up to Bartz's appointment. Yahoo shares fell 12 cents Tuesday to close at $12.10, then recovered 35 cents, nearly 3 percent, in extended trading.
Bartz's appointment could set the stage for Microsoft to renew its efforts to buy Yahoo's Internet search operations as a way of mounting a more serious threat to Google, the market leader. Microsoft had been reluctant to deal with Yang because he rebuffed several previous overtures, including a $47.5 billion offer to buy Yahoo in its entirety last May.
Microsoft subsequently withdrew that bid, valued at $33 per share. Yang had hoped to placate shareholders by using Google's superior technology to sell some of the ads alongside Yahoo's search results, but that idea unraveled in November after antitrust regulators threatened to block the deal.
Yahoo's decision to bring in an outsider apparently irked its president, Susan Decker, who also was a candidate for the CEO job. She now plans to resign after a transitional period. Both Decker and Bartz are on Intel Corp.'s board of directors.
"We are very confident (Bartz) is the right leader to get Yahoo back on track and help the company achieve its full potential," Yahoo Chairman Roy Bostock said.
Bartz's track record indicates she will move quickly to build upon Yahoo's strengths while doing her best to shed the weaknesses.
"She is able to see the essence of things because she doesn't spend a lot of time worrying about how people are going to feel," said Nilofer Merchant, a former Autodesk manager who now heads technology consultant Rubicon. "She is driven by doing the best thing for the business."
Forrester Research analyst David Card said Yahoo desperately needs someone to crack the whip after years of drifting aimlessly despite having a vast online audience, which it touts as 500 million people worldwide.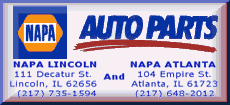 "It's a salvageable company," Card said. "They just need to get their act in gear and make some tough decisions. (Bartz) is also going to have to restore employee morale in the company and make sure everyone is singing from the same handbook."
Bartz spent nearly 17 years at Autodesk, which specializes in making design software for architects and engineers. She was the San Rafael-based company's CEO from 1992 until 2006, when she stepped aside to become executive chairman -- a job that paid her a $500,000 salary. Yahoo didn't immediately her new compensation package.