Earlier, Minnesota health officials said an elderly woman in that state had the illness at the time of her death.
Health officials are urging nursing homes, hospitals, schools, universities and restaurants to toss out specific containers of peanut butter linked to a salmonella outbreak in 43 states and possibly to the deaths of three people.
The recalled peanut butter -- distributed by King Nut Companies of Solon, Ohio -- was supplied only through food service providers and was not sold directly to consumers. King Nut challenged the finding, saying it could not be the source of the nationwide outbreak since it distributes to only seven states.
The outbreak has sickened more than 400 people and Minnesota health officials announced Monday they had found a match between samples from a King Nut container and the strains of salmonella bacteria making people sick across the country.
The peanut butter King Nut distributed was manufactured by Peanut Corporation of America of Lynchburg, Va. In an e-mail earlier Monday, President Stewart Parnell said the company was working with federal authorities.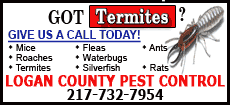 State health officials in Minnesota said most of its 30 confirmed cases there were linked to the King Nut brand, but they and health officials in other states are working with the Centers for Disease Control and Prevention and the U.S. Food and Drug Administration to figure out if there were other sources.
"The question is, who else distributes this product from Peanut Corporation? We're trying to find out where else this product would have gone," Doug Schultz, a spokesman for the Minnesota Department of Health, said Tuesday.
The CDC said the outbreak may have contributed to the three deaths.
Minnesota health officials, who are coordinating their investigation with the CDC, the U.S. Food and Drug Administration and other states, said one of the three was a nursing home resident in her 70s who died after contracting the illness. But an epidemiologist with the state Health Department, Stephanie Meyer, said it wasn't clear whether the illness or underlying health problems caused the woman's death.
Minnesota health and agriculture officials said last week they had found salmonella bacteria in a 5-pound package of King Nut peanut butter at a different nursing facility. Officials tested the bacteria over the weekend and found a genetic match with the bacterial strain that has led to 30 illnesses in Minnesota and others across the country.