Since September, Nissan has already announced, over several times, domestic production cuts that combine to a reduction of 225,000 vehicles, spokeswoman Haruko Wada said. The company had initially expected to produce 1.38 million vehicles in Japan for the fiscal year.
Like other exporters, Nissan has been hammered by the double blow of falling overseas sales stemming from the global financial crisis and the stronger yen, which erodes foreign income.
The latest reports follow dismal forecasts from top automaker Toyota Motor Corp., which projected last month a 150 billion yen ($1.69 billion) operating loss for the fiscal year ending March 31 -- its first such red ink in 70 years.
Earlier this week, media reports and analysts predicted Sony Corp. would also report an operating loss this fiscal year. Sony did not comment.
Operating profit is seen as a direct indicator of core business performance while net profit reflects taxes, dividends, asset sales and other items.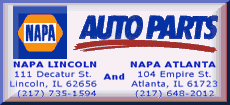 The Yomiuri, the nation's top-selling newspaper, and Kyodo News agency reported Nissan would sink into operating losses for the fiscal year through March.
That would mark its first operating loss under Chief Executive Carlos Ghosn, the outspoken executive who has led a turnaround at Nissan after arriving from alliance partner Renault SA of France in 1999.
Tokyo-based Nissan, which makes the Z sportscar and Infiniti luxury models, said in a release the reports were not based on an announcement, but did not deny they could post a loss.
To reduce Japan production, Nissan is halting production in February for 13 days at its Tochigi plant, 11 days in Kyushu and 9.5 days at Oppama, it said. Plans for March were still undecided.
Toyota and Honda Motor Co. have also reduced production in Japan, laying off thousands of temporary assembly line workers.
In yet another painful sign of troubled times, Nissan said last week it will slash its British work force by 1,200. Nissan now employs about 5,000 people at its plant in Sunderland, northern England.