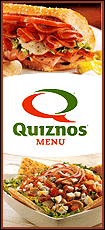 With the cutoff of Russian gas supplies via Ukraine in its ninth day, there was little sign of an end to the delivery drought despite the EU's vocal objections. After visiting Kiev and Moscow to press his case Wednesday, the prime minister of gas-starved Slovakia said he had little hope that deliveries would be restored any time soon.
"That's practically impossible," Robert Fico told reporters in Bratislava.
Europe depends on Russia for about a quarter of its gas, with 80 percent of it delivered via Ukrainian pipelines. Russia stopped selling gas to Ukraine on Jan. 1 because of a price dispute, then accused Ukraine of stealing Europe-bound gas and tuned off the taps entirely on Jan. 7.
A hard-won deal to deploy EU monitors at key gas junctions raised hopes for a renewal of supplies on Tuesday, but they were quickly dashed amid mutual recriminations between Russia and Ukraine. Relations between the two former Soviet republics have been badly strained since the 2004 Orange Revolution propelled pro-Western leaders to power in Kiev.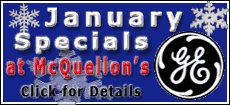 Russia's state-controlled gas giant Gazprom opened a tap near the border Tuesday and asked Ukraine to send a limited amount of gas on to Europe. Ukraine's Naftogaz refused, saying the route Gazprom demanded would force Ukraine to shut off energy supplies to millions of Ukrainian consumers first. Ukraine also said Russia must supply "technical gas" to prime the pumps.
The same thing happened Wednesday and again Thursday, officials on both sides said.
"Technically we cannot deliver gas to that destination," Naftogaz spokesman Valentyn Zemlyansky said Thursday. He confirmed that Gazprom had requested Ukraine send just under 100 million cubic meters of gas across its territory to Europe.
Russia insists Ukraine can send the gas by the requested route.
EU officials have warned Ukraine's leaders -- who want their country to join the EU and NATO -- that the crisis is raising questions about its reliability as a partner. But they have also criticized Russia, asking why it wasn't sending the normal daily volume of gas to Europe, about 300 million cubic meters.
After a late-night telephone conversation, spokespeople for Russian Prime Minister Vladimir Putin and his Ukrainian counterpart Yulia Tymoshenko said the two agreed to meet in Moscow Saturday for talks on the crisis.
EU Energy Commissioner Andris Piebalgs and Czech Energy Minister Martin Riman -- whose country currently holds the EU presidency -- plan to join the talks, the EU said.