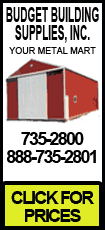 Apple's chief operating officer, Tim Cook, will take over Jobs' responsibilities while he is on leave, though Jobs said he plans to remain involved in major strategic decisions.
The announcement marks a reversal from just a week ago, when Jobs, 53, tried to assure investors and employees his recent weight loss was caused by an easily treatable hormone deficiency.
"The reason has been a mystery to me and my doctors," Jobs said in a statement last week. Once tests revealed the problem, Jobs said he began a "relatively simple and straightforward" treatment and insisted he would remain at Apple's helm.
But investors weren't reassured. Nor do Jobs' medical issues seem to be quite so simple.
"Unfortunately, the curiosity over my personal health continues to be a distraction not only for me and my family, but everyone else at Apple as well," Jobs wrote in an e-mail to employees Wednesday. "In addition, during the past week I have learned that my health-related issues are more complex than I originally thought."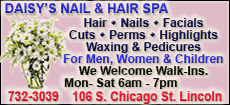 Apple's shares have surged and tumbled over the last year in step with rumors or news about the CEO's health and his gaunt appearance. While the top executive's health is an issue for investors in any company, at Apple the level of concern reaches fever pitch because Jobs has a hand in everything from ideas for new products to the way they're marketed.
Jobs co-founded Apple with Steve Wozniak in 1976 at the dawn of the personal computer revolution. He was forced from the company in 1985 but returned as CEO in 1997, slashing unprofitable product lines and helping rescue the company from financial ruin.
Since then, under Jobs' demanding leadership, Apple has churned out a string of sleek gadgets, from the iMac and the iPod to a new line of aluminum-covered Macbooks and the coveted iPhone. Many investors fear that without Jobs, Apple would not be able to sustain its growth or its high-end minimalist style.
Last week, Jobs said his disclosure of his hormone problem was "more than I wanted to say, and all that I am going to say" about his health. It came on the eve of Macworld, the biggest Apple trade show of the year, at which Jobs traditionally delivered the keynote address to throngs of avid fans. In December, Apple said Jobs would not take the stage as usual, stoking more rumors. Jobs said he hoped the health update would allow everyone to relax and enjoy the event.
Even so, the limited amount of information in that announcement did little to soothe Wall Street's nerves. Medical experts not involved in Jobs' treatment said it was unclear what was behind his weight loss, but some specialists said Jobs' past pancreatic cancer could be the problem.