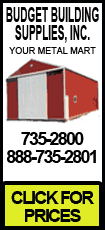 JPMorgan Chase said it earned $702 million, or 7 cents per share, in the October-December quarter. Analysts had expected the company to break even.
Still, the bank reported higher credit costs and Chief Executive Jamie Dimon said higher loan losses are likely if the economy deteriorates further.
JPMorgan is the first big U.S. bank to release fourth-quarter earnings, and analysts and investors believe the report could signal how the rest of the industry is faring. But the banking giant, which bought failing Bear Stearns Cos. and Washington Mutual Inc. last year, has been weathering the financial meltdown better than many of its peers.
Despite the report, investors who have been selling stocks for much of the new year are likely to remain on edge Thursday. They're awaiting an earnings report from Intel Corp. and a batch of economic readings.
The Labor Department is expected to say that new claims for unemployment benefits rose last week after two weeks of declines. And economists are expecting the Labor Department's Producer Price Index, which measures the costs of goods before they reach consumers, to show a drop of 2 percent in December, a sign of waning demand. Both reports will be released at 8:30 a.m. Eastern time.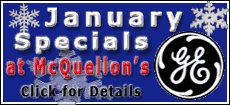 Dow Jones industrial average futures rose 6, or 0.07 percent, to 8,165. Standard & Poor's 500 index futures dipped 1.30, or 0.15 percent, to 838.50, while Nasdaq 100 index futures fell 19.75, or 1.69 percent, to 1,145.75.
Investors' late 2008 enthusiasm has been sapped by increasingly gloomy outlooks for companies from banks to retailers to energy producers. On Wednesday, a worse-than-expected report on retail sales and growing concerns about the financial sector sent the Dow down nearly 250 points, and left the other major indexes with a loss of 3 percent. The Dow has now fallen for six straight sessions.