By midday in Europe, light, sweet crude for February delivery was up 65 cents to $37.93 a barrel in electronic trading on the New York Mercantile Exchange. Earlier in the session, the Nymex contract fell to $36.13 before rebounding.
The contract fell 50 cents overnight to settle at $37.28. Prices have fallen 27 percent since last week and analysts say they may test a five-year low reached last month of $33.87 a barrel.
The volatile swing in prices was partly due to the fact that February contracts expire Thursday for Brent crude and next Tuesday on the Nymex, with trading in New York closed Monday due to a holiday.
U.S. oil inventories have been rising for months, proof the current recession is biting into demand for crude products. The Energy Department's Energy Information Administration said Wednesday that crude inventories grew by 1.2 million barrels for the week ended Friday after jumping 6.7 million barrels the previous week.
Gasoline inventories rose by 2.1 million barrels and distillates increased by 6.4 million barrels.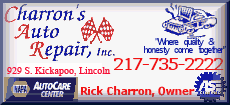 "It just points to the doom and gloom in the American economy," said Gerard Rigby, an energy analyst with Fuel First Consulting in Sydney.
Investors were also dismayed by bad retail numbers. The Commerce Department reported Wednesday that retail sales dropped 2.7 percent last month, more than double the 1.2 percent decline that analysts expected.
The Dow Jones industrial average, which oil traders monitor as a barometer of investor sentiment about the U.S. economy's prospects, fell 2.9 percent on Wednesday.