Results were published in Thursday's New England Journal of Medicine.
Several reports in recent years have suggested that stents and artery-opening angioplasty procedures were being overused in non-emergency cases, often without giving medicine alone a chance to work. Concern about stent complications also has made doctors more cautious about elective angioplasty.
"It's really raised a lot of question about when is it appropriate," said Dr. Robert Harrington, director of the Duke Clinical Research Institute, who had no role in the new study.
The finding that blood-flow testing may help guide these decisions "adds another parameter for us to consider," he said.
The test has been around for some years but is used in only about 10 percent of angioplasties now, several heart specialists said.
More than 1 million angioplasties are done in the United States each year, and about half are the type in this study -- non-emergency cases involving people with narrowings in two or more major heart arteries.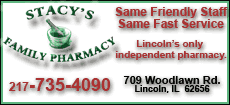 The study was done in the United States and Europe, and involved 1,005 people who were having chest pain because of reduced blood flow to the heart or were recovering from a mild heart attack. All were scheduled to have angioplasty based on the usual test -- an X-ray called an angiogram, in which a dye is injected so doctors can see artery narrowings.
Half of the study participants had their narrowed areas treated with angioplasty and stents, as indicated by angiograms alone.
The rest were given a blood-flow test. Doctors place a wire in the artery and measure pressure in front of and beyond the narrowing. This tells whether the narrowing is keeping a big amount of blood from getting through to the heart. In this group, only narrowings that significantly impeded blood flow were treated with angioplasties and stents.
Results: People given the blood-flow test received on average, roughly two stents versus roughly three for the others.
A year later, only 13 percent of them had died, suffered a heart attack or needed further artery treatment, versus 18 percent of those treated on the basis of angiograms alone. Rates of chest pain at one year were similar.