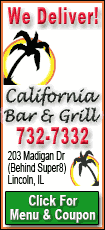 Virginia-based Peanut Corp. of America is the Kellogg supplier that recalled some of its peanut butter because of possible salmonella contamination. Kellogg says in a release Wednesday it hasn't gotten complaints or found a cause for concern.
A national salmonella outbreak has sickened more than 430 people.
FDA compliance officer Sandra Williams says Kellogg's move is a stop-sale order that's less serious than an actual recall. Williams says the action involves a large volume of product around the country. A Kellogg spokesman says the company is cooperating with federal authorities.