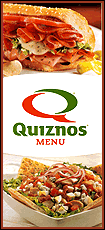 The market also awaited economic reports due later in the morning.
Investors shook off the big banking companies' multibillion dollar fourth-quarter losses.
Citigroup, among the hardest hit by the ongoing credit and mortgage market turmoil, said it will split its operations in two, separating its traditional banking business from the company's riskier assets. The move by Citi follows up a deal earlier in the week to sell a majority stake in its brokerage business to Morgan Stanley as it looks to streamline operations and shed assets.
Investors seemed to be more focused on the steps Citi is trying to take to right itself and not the announcement of its fourth-quarter results. Citi said lost $8.29 billion, or $1.72 per share, during the final three months of the year.
Bank of America also reported a fourth-quarter loss. The nation's largest bank lost $2.39 billion, or 48 cents per share.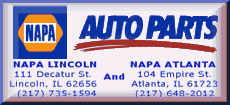 The loss report came hours after Bank of America reached a deal to receive an additional $20 billion in support from the government. The bank will also receive guarantees to cover up to $118 billion in losses on loans and securities backed by residential and commercial real estate. The deal is similar to one Citigroup reached with the government last fall.
Dow Jones industrial average futures rose 129 points, or 1.58 percent, to 8,291. Standard & Poor's 500 index futures jumped 13.50 points, or 1.62 percent, to 852.90, while Nasdaq 100 index futures gained 18.50 points, or 1.57 percent, to 1,195.75.
Investors are awaiting readings on the economy, including data on inflation and industrial production. The data is expected to show further weakening in the economy with prices of goods falling and industrial output declining.
The Labor Department is set to release its monthly consumer price index reading for December. The index, which measures the average price of consumer goods and services, is expected to fall as gas prices tumbled during the month.
Economists believes the consumer price index will fall by 0.9 percent, according to Thomson Reuters. The data is due out at 8:30 a.m. EST. The Consumer Price Index in November fell by a record 1.7 percent.