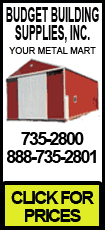 Barclays will take over the Swiss firm's investment banking operations in base metals, oil and U.S. power and gas businesses by the end of the second quarter, UBS said.
The price of base metals such as nickel, zinc and lead has dropped significantly in recent months.
The Zurich bank sold its global agriculture and Canadian-based commodities energy business to J.P. Morgan last month. UBS said it would retain its precious metals unit as well as its index and exchange-traded commodities businesses.
Spokesman Dominik von Arx said the units UBS is selling to Barclays were set up between 2002 and 2006. The exact sales price will be determined by the end of the second quarter, he said.
Information about possible job losses was not available.
UBS shares were up 2.4 percent at 13.82 Swiss francs ($12.33) in Zurich on Friday morning.