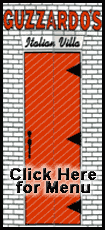 Genetic engineering, already widely used for crops, is on the threshold of producing animals that can grow faster or even yield drugs that treat human illnesses. Although the potential benefits - and profits - are huge, many individuals have qualms about manipulating the genetic code of other living creatures.
In issuing its long-awaited final policy, the Food and Drug Administration said it will not allow any products from genetically engineered animals to be sold without first submitting them to scrutiny by independent advisers at a public meeting. The government will allow exceptions for research animals, such as lab rats, and the FDA will post those on its Web site.
Genetically engineered - or GE - animals are not clones, which the FDA has already said are safe to eat. Clones are exact copies of an animal. With GE animals, their DNA has been altered to produce a desirable characteristic.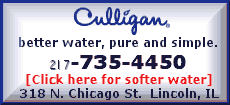 "We will not approve any application until we are convinced of the safety and effectiveness," said FDA biotechnology expert Larisa Rudenko, who has been working on the complex issue since 1989. "The public should rest assured that we are not going to be rushing any decisions."
But consumer groups said the FDA's policy will not require all genetically engineered foods to be labeled as such. And they said the government has not done enough to examine the potential impact of genetically engineered animals on the environment, particularly if some escape and begin to mate with animals in nature.
"They are completely ignoring consumers' overwhelming desire for labeling," said Michael Hansen, a senior scientist with Consumers Union, publisher of Consumer Reports. FDA officials said genetically engineered foods will be labeled if they are different in some important way from natural foods, for example, no-fat filet mignon.
The FDA also failed to require a cradle-to-grave tracking system for genetically engineered animals, said Gregory Jaffe, who heads the biotechnology project at the Center for Science in the Public Interest. He's particularly concerned about animals that are not supposed to enter the food supply chain.
"The FDA has made some small but important changes to increase the transparency of this process," said Jaffe. "It helps, but the devil is in the details."