The Treasury Department said Friday it will provide a $1.5 billion loan to Chrysler LLC's financing arm, and the automaker announced it will immediately use the money to offer zero-percent financing on several models and expand lending to car buyers with less than ideal credit.
The Treasury said the new aid is in addition to the $17.4 billion in loans earmarked for Chrysler and General Motors Corp. last month in an effort to buy time for the two companies to reorganize and ultimately return the domestic auto industry to profitability.
"This funding will better position us to withstand the current economic challenges until funding becomes available through more traditional commercial sources," Thomas F. Gilman, Chrysler Financial's vice chairman and chief executive, said in a statement.
Chrysler Vice Chairman and President Jim Press said the loan will allow Chrysler Financial to provide more customers with affordable financing, including those with credit scores around 620.
"We have customers who want to buy our vehicles, dealers who want to order vehicles and employees who want to build cars," Press said in a statement. "Now with enhanced financing available in the system we can help our customers get the credit they deserve and help drive America forward."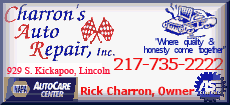 Chrysler's zero-percent offer covers a variety of 2008 and 2009 models including the Chrysler Town & Country, 300 and 300C; Jeep Grand Cherokee, Commander and Wrangler; and Dodge Grand Caravan, Charger, Magnum, Challenger, Ram Pickup and Ram Heavy Duty.
The automaker said it plans to promote the offers through a media campaign set to kick off next week.
"This may be the most exciting news I've heard in six months," said Hayden Elder, owner of Elder Chrysler Dodge Jeep in Athens, Texas.
Elder said the credit crunch hit his business especially hard in the last three months, with many people in the rural area he serves having a tough time getting financing, or not even trying to get a loan because they think they won't qualify.
"They're not bad credit. They're not great credit," he said. "They're good, straight-up, hard-working people."
Elder said he thinks there is pent up demand, especially for trucks, and he expects Chrysler Financial's changes to fuel a big boost in sales.
"These are ranchers and farmers and agricultural people who have to have these trucks for a living," Elder said.
Battered Chrysler saw its sales plunge 53 percent last month, far worse than for GM or Ford Motor Co., and analysts have said it probably won't survive the year as an independent company - despite the $4 billion loan it received from the government. Chrysler had been counting on an additional $3 billion in aid for Chrysler Financial.
The government settled on $1.5 billion after consulting with Chrysler Financial in recent weeks and getting an assessment of the company's financial situation, said a government official who spoke on condition of anonymity because he wasn't authorized to speak publicly about the transaction.
Chrysler Financial will report to Treasury on its use of the money and other financial information, but government officials may block some of the details from public disclosure, the official said. Unlike GM and Ford, Chrysler is owned by a private equity firm, Cerberus Capital Management LP, and is not required to publicly release details of its finances.