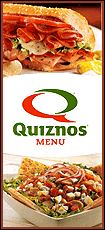 The Labor Department's latest inflation report, released Friday, showed consumer prices dropped 0.7 percent in December, marking the third straight month prices fell.
For all of 2008, prices inched up 0.1 percent, the smallest increase since 1954. Although prices spiked during some summer months - as oil hit record highs and food prices marched upward- the inflation threat of 2008 ended up fizzling.
And that's a dose of welcome news to the strained pocketbooks of American consumers, who have cut back sharply on their spending under the negative forces of vanishing jobs, tanking home values, dwindling investment portfolios and a recession, now in its second year.
Average weekly earnings, after adjusting for inflation, rose 2.9 percent last year, a big improvement from 2007 when earnings fell 1 percent, the government report showed.
Looking ahead, economists expect consumer prices will continue to fall over the next several months. For all of 2009, some economists said it's possible prices will be flat or dip.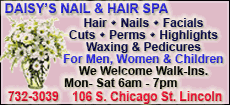 Falling prices sound like a gift at first - at least to consumers. But a widespread and prolonged decline can wreak more havoc on the economy, dragging down Americans' wages, and clobbering already-stricken home and stock prices. Dropping prices already are hurting businesses' profits, forcing them to slice capital investment and lay off workers.
More pain on that front came Friday as employers announced thousands more job cuts.
Circuit City Stores Inc. is closing all its U.S. stores and cutting 30,000 jobs. Rental car company Hertz Global Holdings Inc. is eliminating 4,000 jobs worldwide and Insurer WellPoint Inc. is cutting about 1,500 jobs.
"I think deflation is setting in," said Mark Zandi, chief economist at Moody's Economy.com. "Given the sliding economy, businesses are under extreme pressure to lower prices to maintain sales."
Stripping out volatile food and energy prices, "core" inflation was flat in December. For 2008, it rose just 1.8 percent, the smallest increase since 2003.
Although chances remain slim that the country will get caught in such a downward price spiral, the mere whiff of deflation is a concern for economists and some at the Fed. "Some members saw significant risks that inflation could decline and persist for a time at uncomfortably low levels," recently released documents of the Fed's closed-door meeting in December revealed.
At that time, the Fed took the unprecedented step of slashing its key interest rate to between zero and 0.25 percent, an all-time low. It signaled rates would stay at those levels for some time to help revive the economy. Many economists predict the Fed will keep rates at record lows at its next meeting Jan. 27-28 and probably through the rest of this year. Doing so also would help fend off any deflationary risk, economists said.
America's last serious case of deflation was during the Great Depression in the 1930s. Japan was gripped with a period of deflation during the 1990s, and it took a decade for that country to overcome those problems.
The 180-degree flip from inflation to deflation worries in a matter of months shows how quickly economic dangers can shift during these tumultuous times.
And that underscores the challenges faced by Fed Chairman Ben Bernanke and his colleagues in trying to turn around the economy, which has been walloped by the worst financial, credit and housing crises since the 1930s.