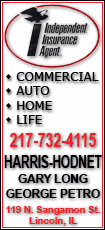 Stocks closed moderately higher Friday after an erratic session that had investors tussling with concerns about the ongoing problems in the banking industry in response to more billion-dollar losses at Citigroup Inc. and Bank of America Corp. Yet investors were also heartened by plans for both banks to restore themselves to profitability, and they were also willing to place bets on a range of consumer and industrial stocks.
"It's that tug of war between problems and promise," said Alan Gayle, senior investment strategist at RidgeWorth Investments. "I think there is a bit of a sigh of relief that there is assistance coming for Citi and Bank of America, but it seems like there is an ongoing need for this assistance."
The companies' fourth-quarter losses - Citi said it lost $8.29 billion, while Bank of America lost $2.39 billion - were sobering reminders that the sagging economy is aggravating the problems that began with the mortgage crisis in 2007.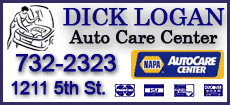 Still, the market drew some reassurance from the fact that Bank of America reached a deal late Thursday to receive an additional $20 billion in capital from the government. The bank will also receive guarantees to cover up to $118 billion in losses on loans and securities backed by residential and commercial real estate as it incorporates recently acquired Merrill Lynch & Co. into its operations. Bank of America's deal with the government is similar to one Citigroup reached with the government last fall.
Meanwhile, Citigroup, among the hardest hit by the ongoing credit and mortgage market turmoil, said it plans to separate its traditional banking business from its riskier operations. Earlier in the week, Citi agreed to sell a majority stake in its brokerage business to Morgan Stanley as it looks to streamline and shed assets.
Amid the uncertainty about financials, investors were buying consumer stocks like Wal-Mart Stores Inc., McDonald's Corp. and Procter & Gamble Co. Some tech stocks were among the gainers, including Intel Inc. and Microsoft Corp. After two weeks of selling, many stocks are looking much more attractive.
The Dow Jones industrial average rose 68.73, or 0.84 percent, to 8,281.22. The Dow was down 103 points in early afternoon. On Thursday, it recovered from a 205-point loss to close up 12.35; before its rebound, the Dow fell below 8,000 for the first time since Nov. 21.
The Standard & Poor's 500 index rose 6.38, or 0.76 percent, to 850.12, while the Nasdaq composite index rose 17.49, or 1.16 percent, to 1,529.33.
The indexes were down for the week, the result of selling in response to weak economic data and fears that fourth-quarter earnings reports, which begin next week in earnest, will point to a prolonged recession.
For the week, the Dow fell 3.7 percent, the S&P 500 lost 4.5 percent and the Nasdaq skidded 2.7 percent.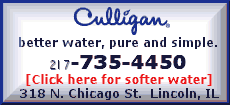 "We continue to see a tug of war between what has been some really bad economic data in recent weeks and optimism that the economy and financial markets are likely to stabilize and improve as we head through 2009," said Michael Sheldon, chief market strategist at RDM Financial. "There clearly are a lot of crosscurrents in the market."
Alexander Paris, economist and market analyst for Chicago-based Barrington Research, said the price swings seen in the past few days are likely to continue until all the earnings data is in.
"We're going into a test of the market, given the bad numbers coming out," Paris said. "It's a battle between sentiment and ugly fundamentals."
John Merrill, chief investment officer of Tanglewood Wealth Management, said the market will be eyeing results outside the financial industry to see if banking troubles are seeping further into the broader economy. If non-financials can show some growth, it could restart the late 2008 rally that stalled in the first week of January.
"There's no sustained buying," Merrill said. "The follow through just isn't there."
Some of Friday's price movements were exacerbated by the expiration of stock options.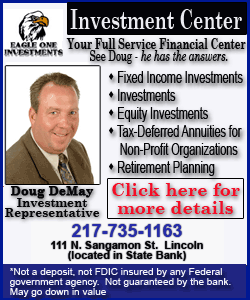 Bank of America shares tumbled $1.14, or 13.7 percent, to $7.18. Citi fell 33 cents, or 8.6 percent, to $3.50.

Steven Goldman, chief market strategist, Weeden & Co., said Bank of America was down in part over concerns that government financial support will diminish shareholders' stake in the company.

"Bank of America equity holders have a new partner and are being diluted," Goldman said, adding that the bank cut the quarterly dividend to 1 cent per share, making it less attractive, and will have to cede some managerial rights to the government.

Wal-Mart rose 21 cents to $51.56, McDonald's rose $1.69 to $59.67 and Procter & Gamble rose 27 cents to $57.73. Intel rose 45 cents $13.74 and Microsoft gained 47 cents to $19.71.

The market had little reaction to the government's latest reports showing the economy remains weak.

The Labor Department said the consumer price index fell 0.7 percent in December as energy prices slid. Economists polled by Thomson Reuters forecast a 0.9 percent drop. Meanwhile, the Federal Reserve said industrial production from the nation's factories, mines and utilities fell a larger-than-expected 2 percent in December. Economists expected a 1 percent.

Advancing issues outnumbered advancers by about 2 to 1 on the New York Stock Exchange, where consolidated volume came to 5.92 billion shares, down from 6.84 billion Thursday.

The Russell 2000 index of smaller companies rose 3.83, or 0.83 percent, to 466.45.
Crude oil for March delivery fell 97 cents Friday to settle at $42.57 on the New York Mercantile Exchange. The February contract, which expires Tuesday, rose $1.11 to settle at $36.51 a barrel in very light trading. The dollar fell against other major currencies, while gold prices rose.

Bond prices fell. The yield on the benchmark 10-year Treasury note, which moves opposite its price, rose to 2.34 percent from 2.20 percent late Thursday. The yield on the three-month T-bill, considered one of the safest investments, rose to 0.11 percent from 0.10 percent.

Overseas, Japan's Nikkei stock average rose 2.6 percent. Britain's FTSE 100 gained 0.9 percent, Germany's DAX index rose 0.7 percent, and France's CAC-40 was rose 0.7 percent.

---

For the week, the Dow Jones industrial average fell 317.96, or 3.70 percent, to close at 8,281.22. The Standard & Poor's 500 index lost 40.23, or 4.50 percent, to close at 850.12. The Nasdaq composite index slid 42.26, or 2.70 percent, to 1,529.33.

The Russell 2000 index, which tracks the performance of small company stocks, fell 14.85, or 3.1 percent, to 466.45.

The Dow Jones Wilshire 5000 Composite Index - a free-float weighted index that measures 5,000 U.S. based companies - ended at 8,603.21, down 382.59 points, or 3.72 percent, for the week. A year ago, the index was at 13,308.47.

---

On the Net:

New York Stock Exchange: http://www.nyse.com

Nasdaq Stock Market: http://www.nasdaq.com
[Associated Press; By STEPHEN BERNARD]
Copyright 2009 The Associated Press. All rights reserved. This material may not be published, broadcast, rewritten or redistributed.