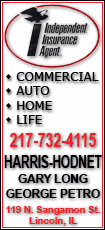 Circuit City Stores Inc. said it is liquidating, closing all its U.S. stores and cutting 30,000 jobs after being hobbled, in part, by declining consumer spending. Rental car company Hertz Global Holdings Inc. is eliminating 4,000 jobs worldwide as families and business travelers forgo trips. Insurer WellPoint Inc. is cutting about 1,500 jobs, with rising unemployment leading to fewer people with health insurance.
For the moment, every economic action seems to precipitate a negative reaction. Consumers made nervous by job cuts, tumbling home prices and swooning stocks aren't spending. That's hurt retailers and manufacturers, who have closed stores, cutting their employees' jobs or hours, which has made workers more nervous, so they spend less. And the spiral continues.
Even falling gas prices will have hurt some workers. Petroleum company ConocoPhillips said Friday it will cut about 1,300 jobs, or 4 percent of its work force.
"There does seem to be a painful cycle emerging," said Dana Saporta, U.S. economist at investment bank Dresdner Kleinwort in New York. "Halting this cycle will require very aggressive fiscal and monetary policy."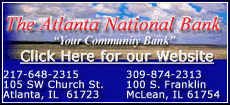 Touring a factory in Ohio on Friday, President-elect Barack Obama promoted an $825 billion stimulus plan unveiled by House Democrats a day earlier.
"It's not too late to change course - but only if we take dramatic action as soon as possible," Obama said. "The first job of my administration is to put people back to work and get our economy moving again."
With unemployment at a 16-year high of 7.2 percent in December and about 11 million Americans out of work, many economists expect worse news to come. Some say the unemployment rate could be headed for 10 percent - or higher - by year's end.
Some companies laying off workers also are cutting pay and stopping contributions to retirement accounts. Those steps typically decrease spending and investing by their remaining employees.
Advanced Micro Devices Inc. announced its third round of layoffs in a year Friday and will slash pay for top managers by 15 percent, other salaried workers by 10 percent and hourly workers' salaries by 5 percent.
In retail, Saks Inc. said Thursday it is slashing 1,100 jobs. The luxury retailer also eliminated merit raises in 2009, suspended matching contributions to its 401(k) plan for at least one year and suspended benefit accruals for workers who remain in the company's pension plan.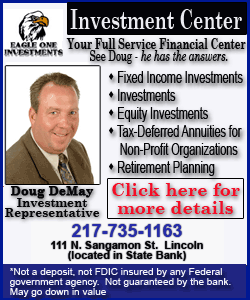 "Our financial performance is increasingly being challenged by some of the most difficult economic conditions our company has faced in its 84-year history," Steve Sadove, the company's chairman and chief executive officer, said in a statement. "It is our expectation that the economic environment will remain extremely challenging through 2009, if not beyond."

Cuts this week have come in nearly every sector. In consumer products, mobile phone company Motorola Inc. said Wednesday it will eliminate 4,000 jobs, its second round of layoffs in four months, because of dropping sales. When the latest cuts are complete, Motorola's work force will have shrunk by 18 percent from its 2007 level.

Other companies announcing job cuts Friday include: Blue Cross Blue Shield of Michigan, Honda Motor Co. and scientific instrument maker Varian Inc. Drug company Pfizer Inc. may cut as many as 2,400 sales jobs, according to a various media reports.

Also announcing layoffs this week were paper and plastics maker MeadWestvaco Corp., software company Autodesk Inc., Textron Inc.'s Cessna Aircraft Co., hard-disk drive maker Seagate Technology and engine maker Cummins Inc.

Even Internet search leader Google Inc., which seemed impervious to the economy's troubles, earlier this week said it will close three engineering offices and cut 100 recruiters.

"Given the state of the economy, we recognized that we needed fewer people focused on hiring," Laszlo Bock, a Google vice president, wrote in a blog posting announcing the layoffs.

The cycle will stop when housing prices stabilize and some economic confidence returns, said David Wyss, Standard & Poor's chief economist.

"People cut back on spending on things they don't need, but there are always thing they do need," Wyss said. "Eventually, they use up the last light bulb in the closet and they have to buy some more. It takes a while."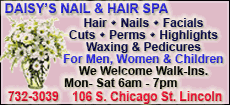 [Associated Press; By ELLEN SIMON]
Copyright 2009 The Associated Press. All rights reserved. This material may not be published, broadcast, rewritten or redistributed.