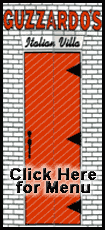 With President-elect Barack Obama's inauguration on Tuesday, sentiment has been supported in recent days by hopes that the new U.S. administration will act boldly to revive the ailing American economy, a vital export market for Asia. An $825 billion stimulus package is making its way through the Congress.
Still, the optimism could quickly fade amid a litany of dismal earnings results, which could drag the Dow below 8,000 points, said Castor Pang, an analyst at Sun Hung Kai Financial in Hong Kong.
"Most investors fear the U.S. markets will continue to tumble. Once Obama's inauguration is out of the way, companies will release fourth quarter results and they are expected to be very poor," Pang said.
"The global economy is still continuing to slump," he said. "It would seem that there will be no sign of recovery in the first half of this year and that will keep sending markets south."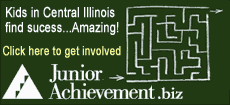 Major bourses in Europe jumped at the open on news the British government plans a second bailout for banks, including a scheme to insure them against losses, in hopes of spurring growth by boosting lending. Britain's FTSE 100 rose 2 percent, Germany's DAX gained 1.2 percent and France's CAC-40 was up 1.4 percent.
Japan's Nikkei 225 stock average edged up 26.70 points, or 0.3 percent, to 8,256.85, South Korea's Kospi gained 1.4 percent to 1,150.65 and Hong Kong's Hang Seng recovered early losses to rise 0.6 percent to 13,339.99.
Shanghai's benchmark rose 1.7 percent and markets in Australia and Singapore also gained. Thailand and Malaysia retreated.
Trade was muted in Asia ahead of the Martin Luther King Jr. national holiday in the U.S. on Monday. The Dow Jones industrials rose 68.73 points, or 0.8 percent, to 8,312 and the S&P500 gained 9.9 points, or 1.2 percent, to 858.50.
Futures suggested Wall Street would trade higher after the holiday. Dow futures rose 52 points, or 0.6 percent, to 8,295 and S&P500 futures gained 6.5 points, or 0.8 percent, to 855.10.