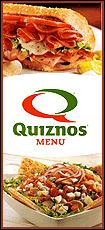 Light, sweet crude for February delivery was down 45 cents at $36.06 a barrel by early afternoon in Singapore in electronic trading on the New York Mercantile Exchange. The contract, which expires on Tuesday, rose $1.11 on Friday to settle at $36.51. The March contract was trading at $42.28 a barrel.
Investors expect to glean more insight into the extent of the current downturn when hundreds of companies report fourth quarter results this week, including heavyweights Google Inc., US Bancorp, General Electric Co., Microsoft Corp. and Johnson & Johnson.
Investors are bracing for bad numbers after banking giant Citigroup on Friday said it lost $8.29 billion in the fourth quarter and that it was splitting in two to help restore profits.
Concern that a recession in developed countries may be worse than previously expected is eating away at demand for oil and has sent crude prices down about 30 percent from $50.47 a barrel earlier this month and down about 75 percent from $147.27 in July.
"In the short-term, demand is collapsing and the price is going to fall," said Richard Urwin, who helps manage more than $10 billion of stocks, bonds and other investments, including Asian assets, for BlackRock in London. "The risks for the moment are on the downside."
The oil market is closed in the U.S. on Monday for Martin Luther King Jr. Day and on Tuesday the attention of some investors will be diverted to Washington with the inauguration of President-elect Barack Obama.
The Organization of Petroleum Exporting Countries has announced production cuts of 4.2 million barrels a day since September, and the group's members are showing signs of implementing the output reductions.