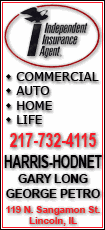 The market has largely written off the first half of 2009. Now, stocks could take a beating if companies lead investors to believe a recovery will be pushed back to 2010.
Of the 42 companies in the Standard & Poor's 500 index that have reported results for the October-December quarter, 25 have fallen short of Wall Street's already reduced forecasts, according to S&P.
But some analysts believe that investors, who buy and sell based on how they think the economy will be faring six to nine months from now, will eventually stop reacting negatively to disappointing data.
"There will be more bad economic news. I don't think we're out of the woods on layoffs and earnings announcements but at some point it's all factored in," said John Dorfman, chairman of Thunderstorm Capital LLC in Boston.
He said the 50 percent drop in the S&P 500 index from its October 2007 high to an 11-year low on Nov. 20 gives him hope that the market will start to look past bad news and find early signs the economy is stabilizing.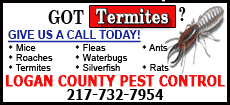 "The sentiment is now so gloomy," he said. "It's the natural turning of the economic cycle. It's mysterious when it's going down. You think 'How can it ever turn?' But it always does."
This week, the range of industries issuing reports and 2009 outlooks is broad, from technology companies to airlines to regional banks. Google Inc., United Airways parent UAL Corp. and US Bancorp all plan to release results. Big names including General Electric Co., Microsoft Corp. and Johnson & Johnson are also due and, more important, so are their comments about the state of their businesses.
It's a shortened week with markets closed Monday for Martin Luther King Jr. Day. And Tuesday some of investors' attention will be diverted to Washington with the inauguration of President-elect Barack Obama.
The new administration could give stocks a bounce, market watchers say, as Obama prepares to dispense the second half of the government's $700 billion financial bailout fund and awaits passage of an $825 billion stimulus package that is fast making its way through Congress.
"I think the inauguration will give people a little more confidence," said Harry Clark, president and chief executive at Clark Capital Management in Philadelphia.
Wall Street last week saw a continuation of the selling that began on Jan. 5, a pullback fed by investors' renewed realization that the economy and corporate profits remain very weak. Despite an uptick Thursday and Friday, the S&P 500 index lost 4.5 percent over the week.