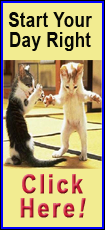 "As of now, there is no indication that the major national name-brand jars of peanut butter sold in retails stores are linked to the recall," Sundlof told reporters in a conference call.
Officials are focusing on peanut paste, as well as peanut butter, produced at a Blakely, Ga., facility owned by Peanut Corp. of America. Its peanut butter is not sold directly to consumers but distributed to institutions and food companies. But the peanut paste, made from roasted peanuts, is an ingredient in cookies, cakes and other products that people buy in the supermarket.
"This is an excellent illustration of an ingredient-driven outbreak," said Dr. Robert Tauxe, who oversees foodborne illness investigations for the Centers for Disease Control and Prevention.
So far, more than 470 people have gotten sick in 43 states, and at least 90 had to be hospitalized. At least six deaths are being blamed on the outbreak. Salmonella is a bacteria and the most common source of food poisoning in the U.S., causing diarrhea, cramping and fever.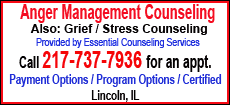 Officials said new illnesses are still being reported in the outbreak investigation.
The Kellogg Co., which listed Peanut Corp. as one of its suppliers, has recalled 16 products. They include Austin and Keebler branded Peanut Butter Sandwich Crackers, and some snack-size packs of Famous Amos Peanut Butter Cookies and Keebler Soft Batch Homestyle Peanut Butter Cookies. Health officials said consumers who have bought any of those products should throw them away.
Peanut Corp. has recalled all peanut butter produced at the Georgia plant since Aug. 8 and all peanut paste produced since Sept. 26. The plant passed its last state inspection this summer, but recent tests have found salmonella.
Health officials are focusing on 30 companies out of a total of 85 that received peanut products from the Georgia plant. Sundlof said Peanut Corp. is a relatively small supplier on the national scene.
The Midwest supermarket chain Hy-Vee Inc. of West Des Moines, Iowa, said Saturday it was voluntarily recalling products made with peanut butter in its bakery departments because those products had the potential to be contaminated with salmonella. The recall covered seven states: Iowa, Illinois, Missouri, Kansas, Nebraska, South Dakota and Minnesota.
Perry's Ice Cream Co., based in Akron, N.Y., said it was recalling select ice cream products containing peanut butter because of the PCA investigation. Its recall covered New York, Pennsylvania, New Jersey, Maryland and Virginia.
The outbreak has triggered a congressional inquiry and renewed calls for reform of food safety laws. For example, the FDA lacks authority to order a recall, and instead must ask companies to voluntarily withdraw products.