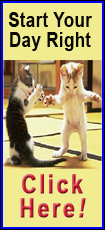 "Expectations both in the U.S. and the rest of the world are high that its knight in shining armour has arrived and armed with a huge stimulus package will rescue both the U.S. and global economy from the clutches of recession," said Stuart Bennett, an analyst at Calyon Credit Agricole.
That tentative hope helped the FTSE 100 index of leading British shares climb 11.14 points, or 0.3 percent, to 4,119.61, while Germany's DAX was little changed, down 0.40 point at 4,315.74. France's CAC-40 was down 9.78 points, or 0.3 percent, to 2,979.91.
Sentiment in Europe's banks remained fragile despite Tuesday's modest 12 percent recovery in the share price of Royal Bank of Scotland Group PLC. On Monday, frenzied selling caused a 67 percent collapse in the share price of Royal Bank of Scotland after it forecast a record 28 billion pound ($41.3 billion) loss for 2008.
Other British financial stocks were being heavily sold again, with newly-merged Lloyds Banking Group PLC down another 18 percent, and Barclays PLC 5 percent lower.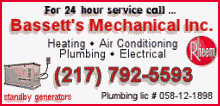 "The banks led Asian markets lower overnight and although given the pummeling taken by the likes of RBS yesterday it's getting difficult to imagine much more value being taken out here, the scene does seem to be set for the blood-bath to continue in the near term," said Matt Buckland, a dealer at CMC Markets.
Earlier, Asian stocks suffered as investors in the region digested the previous session's European banking rout. Wall Street was closed Monday for the Martin Luther King holiday.
Japan's Nikkei 225 stock average lost 2.3 percent to 8,065.79, paring losses in the afternoon after dipping under the key 8,000-level during the morning session.
Elsewhere, Hong Kong's Hang Seng index lost 2.9 percent and Australia's S&P/ASX200 fell 3.1 percent. Benchmarks in South Korea, Taiwan and Singapore also retreated.
Financial issues sank across Asia, with Sumitomo Mitsui Financial Group Inc. down 3.8 percent, and Mizuho Financial Group Inc. 6.2 percent lower.
Chinese shares bucked the trend in Asia on hopes the government would soon release its stimulus plan for the petrochemical sector. The benchmark Shanghai Composite Index closed up 1.4 percent, buoyed by steel producers and medical issues, which surged after China reported several bird flu death cases recently.