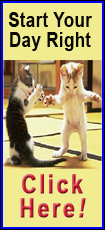 The Food and Drug Administration has traced the outbreak to a Georgia plant owned by Peanut Corporation of America, which manufactures peanut butter and peanut paste for distribution to institutions and food companies.
The government has advised consumers to avoid eating cookies, cakes, ice cream and other foods containing peanut butter until health officials learn more about the contamination. Most peanut butter sold in jars at supermarkets appears to be safe, officials said.
The FDA has created a searchable list of recalled products and brands on the agency's Web site. Salmonella, a bacteria, is the most common cause of food poisoning in the U.S., causing diarrhea, cramping and fever.
On Sunday, Peanut Corp. expanded its own recall to all peanut butter and peanut paste produced since July 1 at its plant in Blakely, Ga. The recalled products were distributed to institutions, food service industries and private label food companies in 24 states.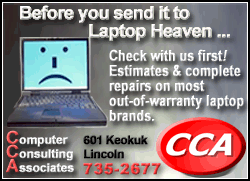 "We deeply regret that this product recall has expanded, and our first priority is to protect the health of our customers," said Stewart Parnell, president of Peanut Corp.
Meijer, which operates 181 stores in Michigan, Indiana, Illinois, Ohio and Kentucky, said Monday it was voluntarily recalling two types of crackers -- Meijer brand Cheese and Peanut Butter, and Toasty Peanut Butter -- and two varieties of ice cream: Peanut Butter and Jelly, and Peanut Butter Cup.
The company said none of the Meijer brand products have been identified as contaminated nor linked to any illness. "Meijer has taken these precautionary steps to help protect our customers," said Stacie Behler, vice president of public affairs for Meijer.
Late Monday, Kroger, the nation's largest traditional grocery chain, recalled Private Selection Peanut Butter Passion Ice Cream sold in stores named City Market, Fred Meyer, Fry's, King Scoopers, QFC and Smith's in 11 states, primarily in the West. The company said the ice cream was not sold in its namesake Kroger stores or any other retailers it operates.
Golden Valley, Minn.-based General Mills said Monday afternoon that it was recalling two flavors of snack bars: LARABAR Peanut Butter Cookie and JamFrakas Peanut Butter Blisscrisp. General Mills said the recall did not affect any other products it makes.
Kellogg Co. recalled 16 products last week, including Keebler Soft Batch Homestyle Peanut Butter Cookies, Famous Amos Peanut Butter Cookies, and Keebler Cheese & Peanut Butter Sandwich Crackers.