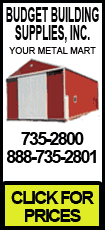 Toyota's global vehicles sales for last year totaled 8.972 million, down 4 percent from 2007, as a global downturn overshadowed its race to overtake General Motors as the world's biggest automaker.
Toyota has been on track to dethrone American rival General Motors Corp. as the world's No. 1 by annual sales, a title it has held for 77 years, though the parlous state of the global auto industry would make it a hollow victory.
Detroit-based General Motors is scheduled to give its global vehicles sales tally Wednesday.
For 2007, Toyota sold 9.366 million vehicles globally, about 3,000 vehicles fewer than GM and just barely allowing the U.S. automaker to retain its crown.
Japanese media have reported recently that Akio Toyoda, the grandson of the company's founder, has been tapped to head Japan's Toyota Motor Corp.
His return would mark the first time a Toyota family member takes the helm at the company in 14 years.
Toyota said the announcement about the new president will be made by current president Katsuaki Watanabe and Toyota Chairman Fujio Cho. The company declined to say whether Toyoda would be present at the announcement.
Toyota is financially in far better shape than GM, which had been on the brink of collapse until securing a multibillion-dollar government bailout.
But Toyota has also seen its once booming fortunes shift into reverse as the global recession, especially in the key North American market, hits sales.
Toyota is forecasting a 150 billion yen ($1.69 billion) operating loss for the fiscal year ending March 31 -- its first such red ink in 70 years.
For the first half of this year, GM, pummeled by falling U.S. sales and high gas prices, lost the global sales lead to Toyota, by about 277,500 vehicles.
For that period, Toyota's global sales rose 2 percent from the same period the year before, while GM's sales fell 3 percent.