No more.
Stung by the worry that shoppers -- who cut spending by the most dramatic amount in at least 39 years this the holiday season -- may not start spending again for a long time, stores are making drastic changes. They are cutting out marginal suppliers, hiring outside experts to keep inventory lean, holding special events for those who are still buying and making extraordinary efforts to gauge customer satisfaction.
The new discipline will be mostly good news for shoppers, who will find stores less cluttered and see an array of products at lower prices, from ordinary groceries to jeans from brands they could once only aspire to.
Of course, the downside is that consumers who want something out of the ordinary -- an olive green prom dress, for example -- may have to look harder. Stores are rooting out offbeat, unpopular colors and styles, which will mean fewer choices.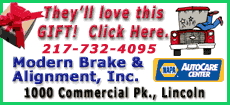 Sales clerks are also checking back with customers to see if they're satisfied with their purchases.
"We are in a sea change," said Millard "Mickey" Drexler, J.Crew's chairman and chief executive and former CEO and visionary of Gap Inc.
Pricing goods within reach of strapped consumers is also a big focus, given the way nervous consumers have stopped shopping. Same-store sales, or sales at stores opened at least a year, fell 2.3 percent in November and December together, according to the International Council of Shopping Centers. And the worsening sales slump in January has many worried about the industry's prospects over the next few months.
J.Crew is adjusting its prices on certain items like ballet flats, which now start at $98 rather than $118. It's also stocking fewer of its high-priced items like $1,300 leather trench coats. It's cutting inventory and slashing expenses.
Status denim brand Rock & Republic will ship a new Recession Collection this spring that runs about half the usual $200 price tag for its jeans.
Even supermarket chain SuperValu Inc. has promised lower everyday prices on groceries and more promotions.
Chief executives from Crate & Barrel to J.C. Penney acknowledged during the National Retail Federation meeting this month that they're navigating new territory, predicting that the fundamental shift by consumers to spend less and save more will linger.
The biggest unknown is when or if shoppers will ever resume spending the way they did when the housing market was booming, credit was easy and jobs were more plentiful.
"Customers wanted and wanted and wanted some more and we sold and sold and sold some more," said Burton M. Tansky, president and CEO of The Neiman Marcus Group. Now, "frugality is more important."
This sudden hibernation of customers is leading even the luxury retailer to try new strategies. Neiman Marcus is eliminating some vendors and focusing on serving its best customers. It's trying to retrain its shoppers to buy regular-price merchandise by throwing more smaller private events for 20 to 30 customers.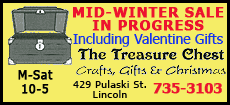 Weaning customers off discounts is a big challenge for the industry, as people have gotten used to them -- particularly on luxury brands that hadn't been discounted before sales all but dried up.
For the last two years, many of the best-run nation's stores like J.C. Penney Co. had been reducing inventories in response to the consumer spending slowdown. But no one anticipated the severe retrenchment that hit in September as the financial meltdown ravaged shoppers' retirement accounts, reduced credit availability and resulted in massive layoffs across industries.
As shoppers simply stopped buying, stores were forced to discount as much as 75 percent off in some cases even before the official start of the holidays -- resulting in the weakest season since at least 1969, when the ICSC index began.
Some companies like KB Toys Inc. couldn't make it through the Christmas season, and many more are expected to file for bankruptcy in the coming months.