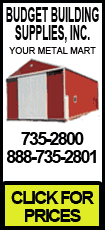 That brings the potential to fight the world's leading cause of vision loss. Knowing their eyes are vulnerable could spur people to take common-sense steps to reduce that risk, like avoiding cigarette smoke, wearing sunglasses and improving diet.
More intriguing, the device allows easier testing of whether certain medications might prevent or slow cataract formation. Studies involving astronauts -- whose space flights put them at extra risk -- and civilians could begin later this year.
Don't call the eye clinic yet: The government has only a few prototypes of the device and no commercial manufacturer lined up. But already, doctors at Baltimore's Johns Hopkins University have begun experimental use to see how the exam might fit into the care of a variety of eye patients.
"It's like an early alarm system," says Dr. Manuel Datiles III of the National Eye Institute, who led a study of 235 people that found the laser light technique can work.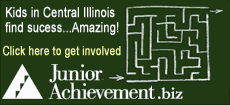 It all started when NASA senior scientist Rafat Ansari developed a low-powered laser light device to help astronauts with experiments growing crystals in space.
Ansari, with NASA's John Glenn Research Center in Cleveland, knew physics, not medicine. Then his father developed cataracts, where the eye's normally clear lens becomes permanently clouded. Surgery to replace the lens is the only fix.
Surprised at the lack of options, Ansari read up on cataracts and learned the lens is largely made up of proteins and water. One type of protein, called alpha-crystallin, is key to keeping it transparent. When other proteins get damaged -- by the sun's UV radiation or cigarette smoke or aging -- alpha-crystallins literally scoop them up before they can stick together and clog the lens. But we're born with a certain amount of alpha-crystallin. Once the supply's gone, cataracts can form.
Whoa, Ansari thought: His space laser measures proteins that make up crystals. Ever notice dust particles floating when you shine a flashlight? His device worked on the same principle. Small particles flow fast and larger ones more slowly, so that light shining on them scatters in different, measurable patterns.
Could it spot cataract-related proteins? His next step is not for the queasy. Ansari bought some calf eyes at a slaughterhouse and got his then-teenage daughter, now a doctor, to dissect the lenses in their kitchen. He stuck them in the refrigerator to test after the cold clouded them over. (Ansari hadn't known that biologists do just that step to create a model of human cataracts.)
When he warmed up the lenses and beamed his device, light scattering differed with the lens' changing opacity. It was time to ask eye specialists if the technique might allow usable alpha-crystallin measurement.