In December, the Treasury Department authorized $13.4 billion in loans for GM and another $4 billion for Chrysler LLC to keep both automakers out of bankruptcy.
GM received $4 billion late last year and was to get $5.4 billion Jan. 16 and another $4 billion on Feb. 17, the day it is to submit its plan to show the government how it will become viable.
Henderson told the Automotive News World Congress in Detroit that the money is critically needed to pay its bills. He attributed the delay in receiving the second installment to the Treasury Department's workload and the change in administrations.
"If we don't get our second installment of the funding we'll run out of cash, it's that's simple," he said. "We've been finalizing what we need to do. We anticipate receiving it. But it's critical that we receive it."
Henderson also disagreed with United Auto Workers President Ron Gettelfinger who said on Monday that that a mid-February deadline for General Motors and Chrysler to complete their restructuring plans may be "almost unattainable" and that the automakers may have been set up to fail.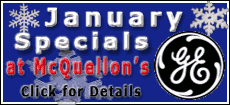 Henderson said the Treasury Department wouldn't have worked as hard as it did to provide the loans to GM and its financial arm GMAC LLC if it was setting up failure, and he said he's confident GM can meet the Feb. 17 deadline to turn it its viability plan.
"It's a tight time frame. We're confident we can achieve all our milestones. Not everything has to be done by Feb. 17," he said.
By Feb. 17, the company needs to have a good sense of where it's headed in terms of getting concessions from bondholders and the UAW, Henderson said.
Although formal talks have not yet begun with the UAW, GM has supplied information and has been talking informally almost continually, he said.
He also said January U.S. sales were looking a lot like December, which was among the worst months in the past quarter-century.